Hail Merry - October 6 2023
For the Love of Coconuts: Why Hail Merry is the Future of Sustainable Snacking

Coconuts are versatile, delicious, and PACKED with nutrients that can improve your health in countless ways. But did you know that they're also one of the most sustainable crops on the planet, with a carbon footprint that's significantly lower than other mass-produced crops? That's just one of the reasons why Hail Merry is at the forefront of the movement towards a more sustainable future. Let's take a closer look at the benefits of using coconuts, and why Hail Merry's products are a game-changer for people who care about their health AND the environment!

Coconuts are grown in tropical regions all over the world, from Southeast Asia to the Caribbean and beyond. Unlike other crops that require large amounts of water, fertilizer, and pesticides to grow, coconuts thrive in low-maintenance environments and require very little input from farmers. They're also incredibly versatile, with every part of the coconut tree being used in some way, from the leaves to the fruit, and even the shell. This means that growing coconuts is not only sustainable, but it also provides jobs and income for people all over the world. One of the most exciting aspects of coconuts is their ability to reduce our carbon footprint. Unlike other mass-produced oils like soybean or palm oil, coconuts have a much lower impact on the environment. This is because they require far less land to grow, don't need as much fertilizer or pesticides, and actually sequester carbon in the soil as they grow. In fact, coconut trees can absorb up to 20 times more carbon than other crops! By using coconut oil instead of these other oils, companies like Hail Merry are making a big difference in the fight against climate change.

We use only the highest quality organic virgin coconut oil in all of our recipes. This means that you're getting all the benefits of this incredible superfood–without any of the harmful additives or fillers that you might find in other snacks! What's more, our products are never baked, so you can be sure that you're getting all the raw goodness that nature intended. And perhaps best of all, coconut oil contains large amounts of MCT oil, which has been proven to boost energy levels and improve mental clarity. And with a wide range of flavors like Key Lime Pie & Meyer Lemon to choose from, you're sure to find something that satisfies your cravings while still being good for you.

The future of sustainable snacking is here, and Hail Merry is leading the charge! We're proving that you can have your snacks and feel good about them too, with products that are packed with the nutritional goodness of organic coconut oil, environmentally friendly and socially responsible. Next time you're looking for a tasty and healthy snack option, you know Hail Merry is the way to go. Your taste buds, your body and the planet will thank you.

Can't find your favorite flavor in store? Request Hail Merry now!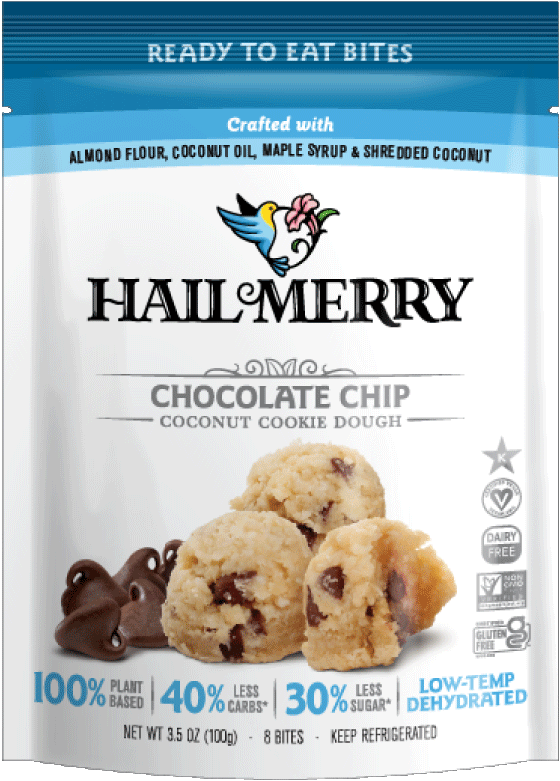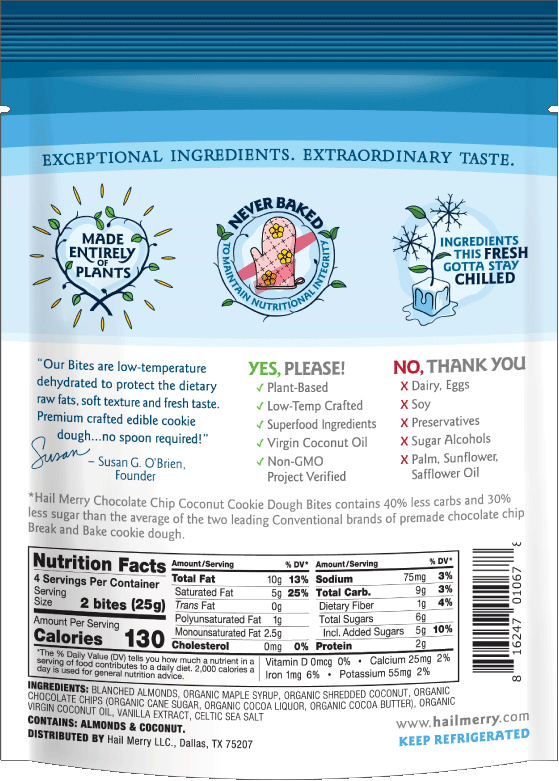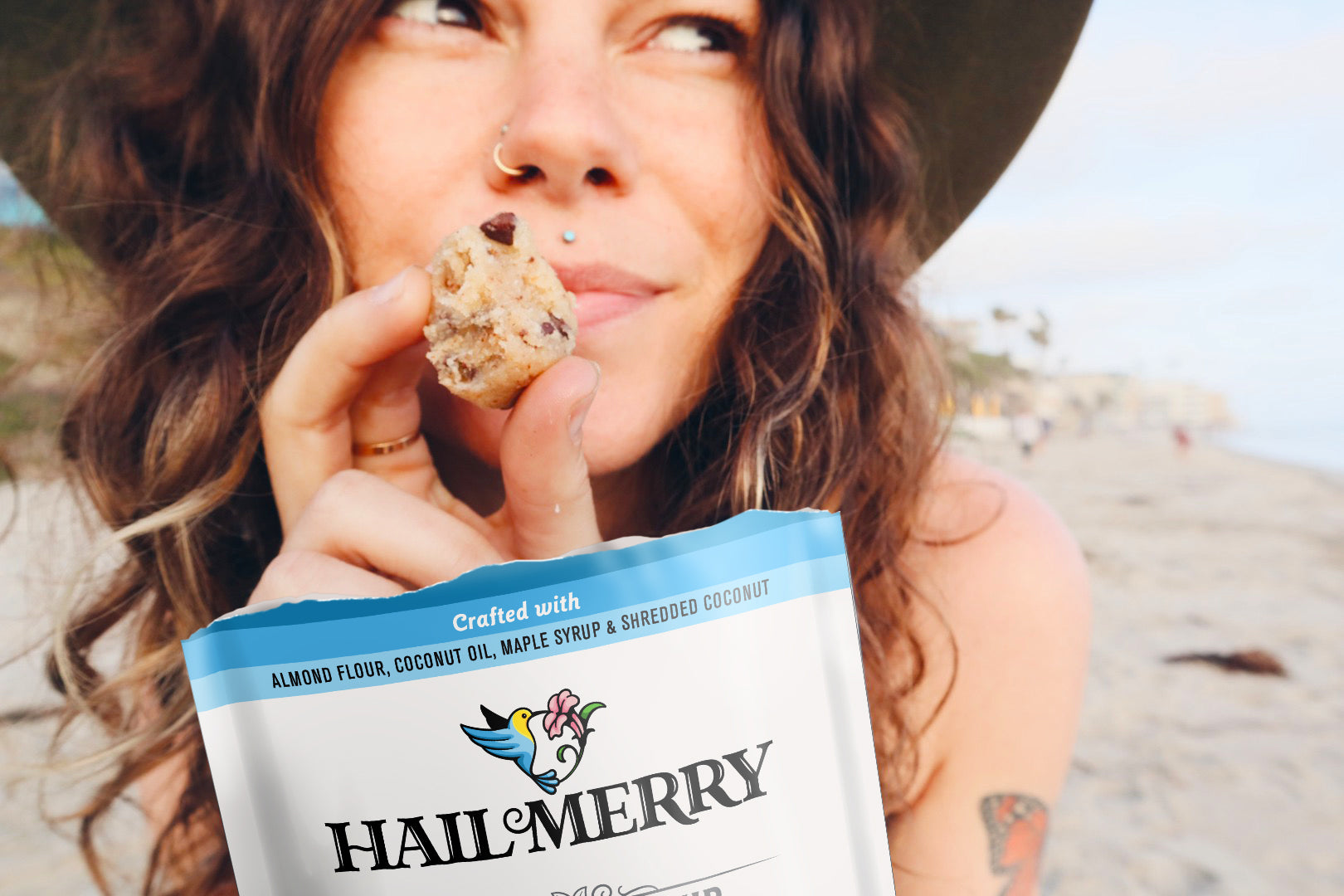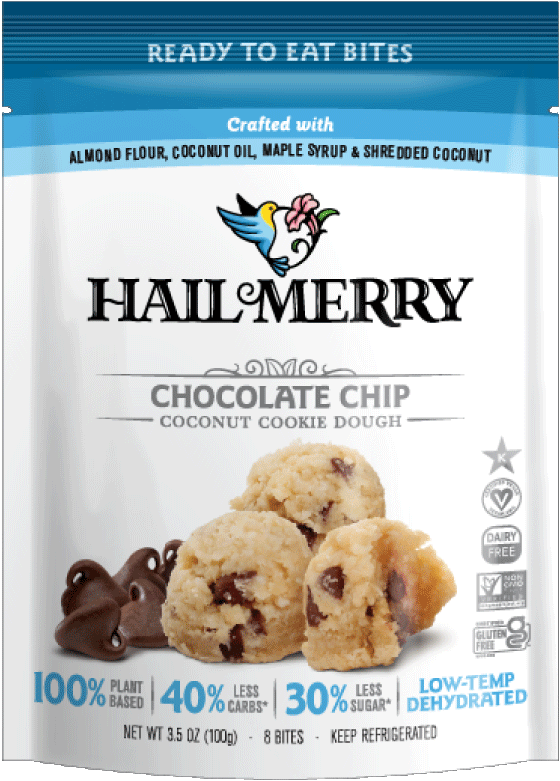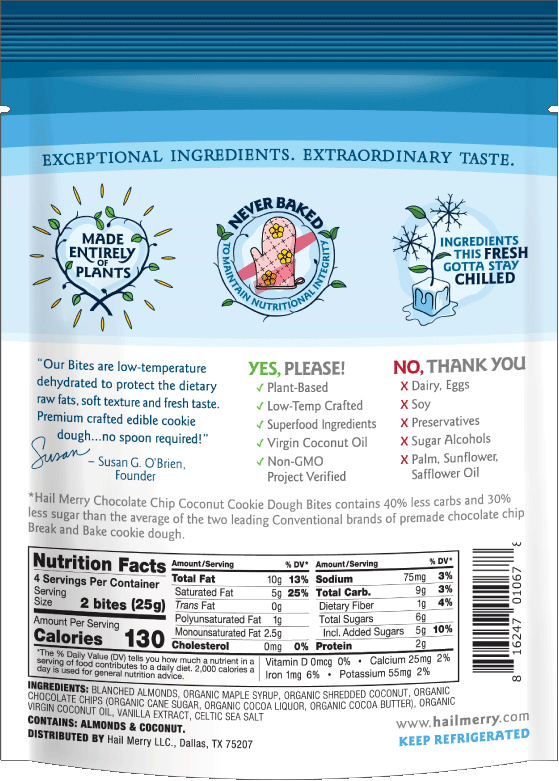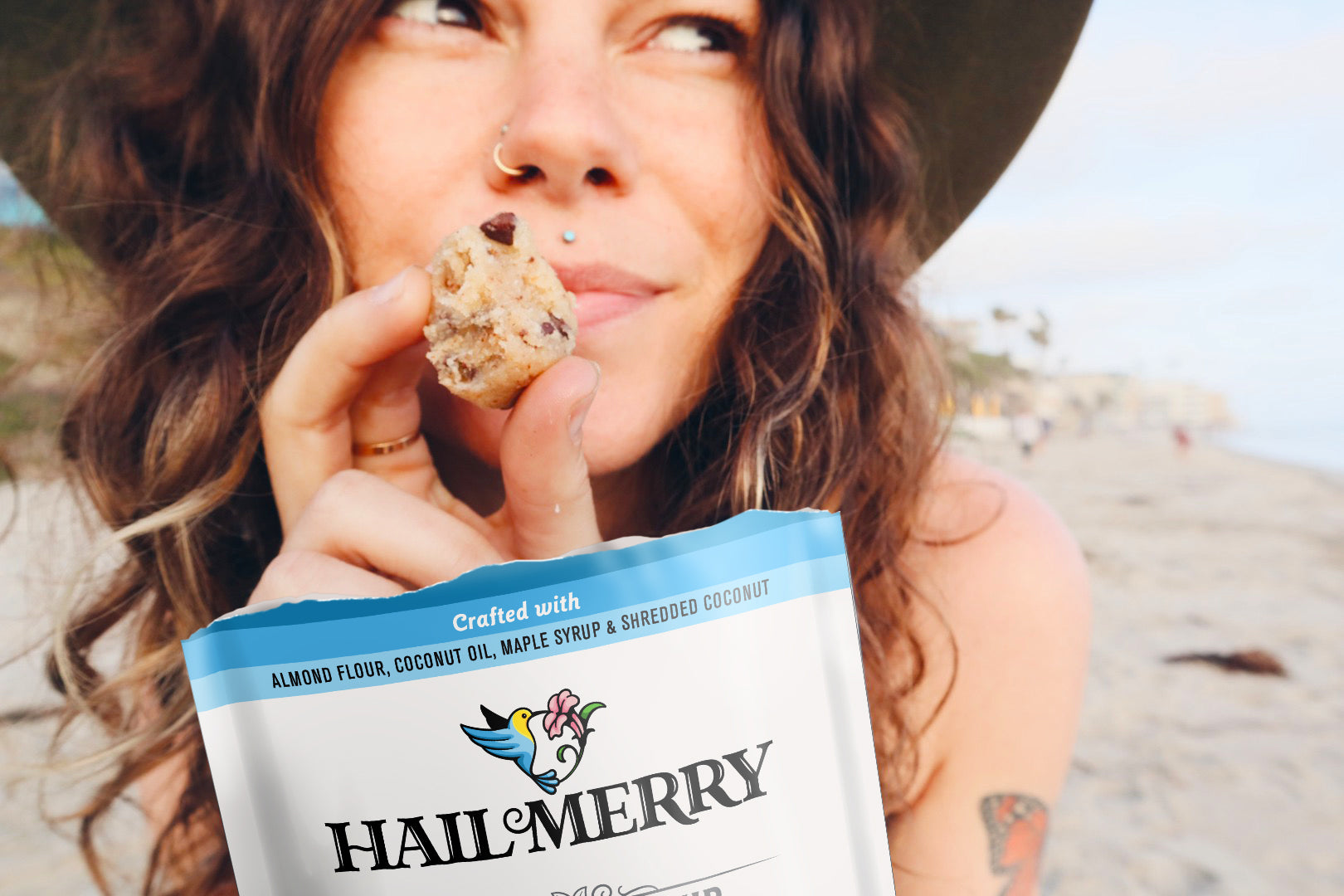 Chocolate Chip Coconut Cookie Dough
View Details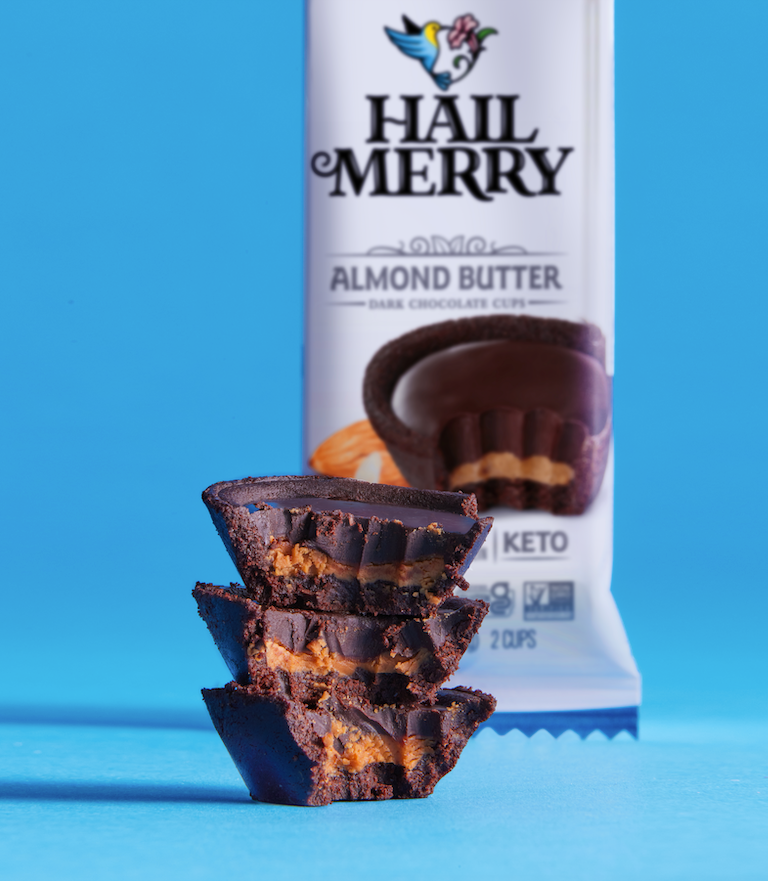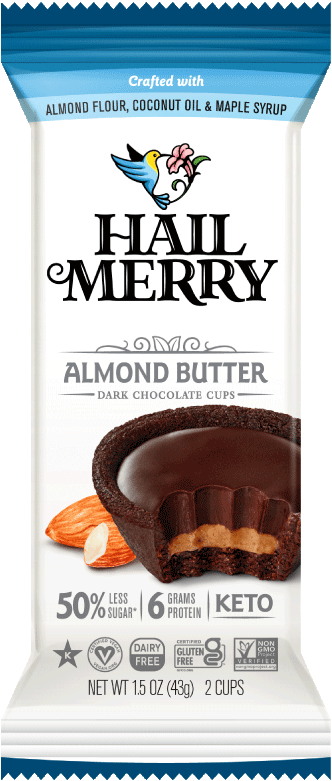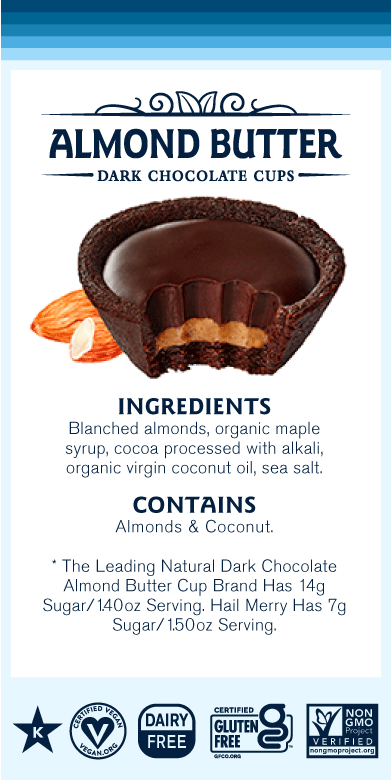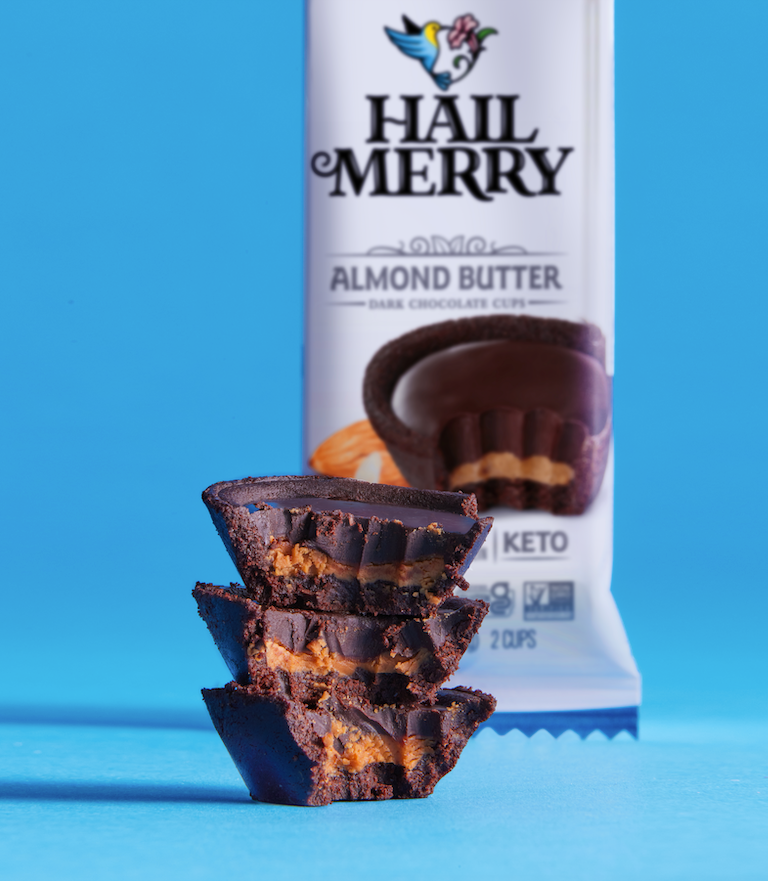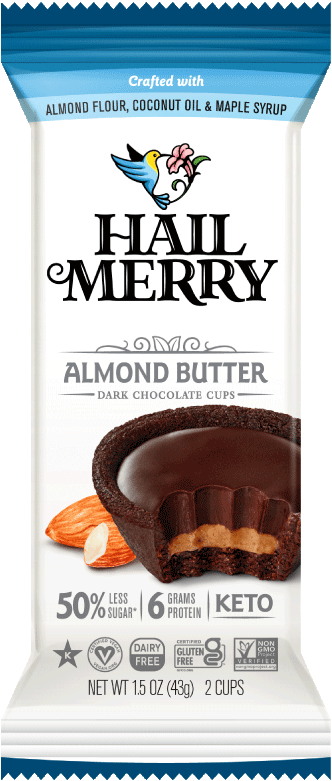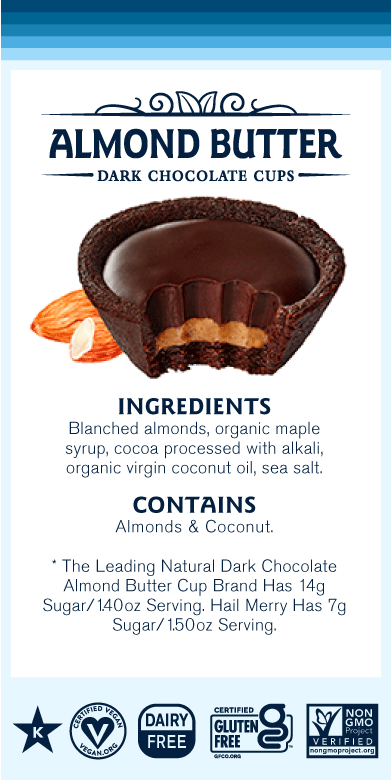 Chocolate Almond Butter Cups
View Details