Hail Merry - October 20 2023
Ghoulishly Good: Have a Healthy Halloween with Hail Merry!

Halloween is just around the corner, which means it is time for spooky fun, candy, and treats! But if you are trying to keep nutrition in check, it can be challenging finding healthier options. Let's face it; you don't want to be a buzzkill and hand out carrots. Luckily, Hail Merry has got you covered! Hail Merry's products are a delicious but healthy alternative to sugar and carb-loaded treats–so you can indulge in the spooky season knowing you're not going to feel bad afterwards!

The Hail Merry Cups taste heavenly and come in a variety of flavors such as Meyer Lemon, Dark Chocolate, Chocolate Almond Butter, Dairy-Free Milk Chocolate Peanut Butter and more! Our Cups are vegan, gluten-free, dairy-free, soy-free and have NO sugar alcohols. Also, bad-for -you dietary oils will never be found in any Hail Merry snacks. Instead, they are made with wholesome ingredients such as organic virgin coconut oil, raw almond flour, and sweetened with vitamin and mineral rich organic maple syrup. If you are looking for a "pop-able" snack on the go, Hail Merry Coconut Cookie Dough Bites are perfect for satisfying those cookie cravings while giving your body functional nutrition.
As if the delicious taste wasn't enough, Hail Merry products have nutritional benefits too. The healthy fats present in these snacks help satisfy hunger, so you'll be glowing from the inside out! Our carbs and fats are also perfectly balanced, to insure you don't have the dreaded sugar crash that comes with over-processed candy.

So, whether you are satisfying a sweet tooth craving or just celebrating the spirit of Halloween, Hail Merry Tarts are a super smart way to indulge. With so many delicious options to choose from, you won't even miss those sugary and unhealthy Halloween treats. Happy HalloWINNING!

Can't find the flavor you're looking for? Request Hail Merry in a Store Near You!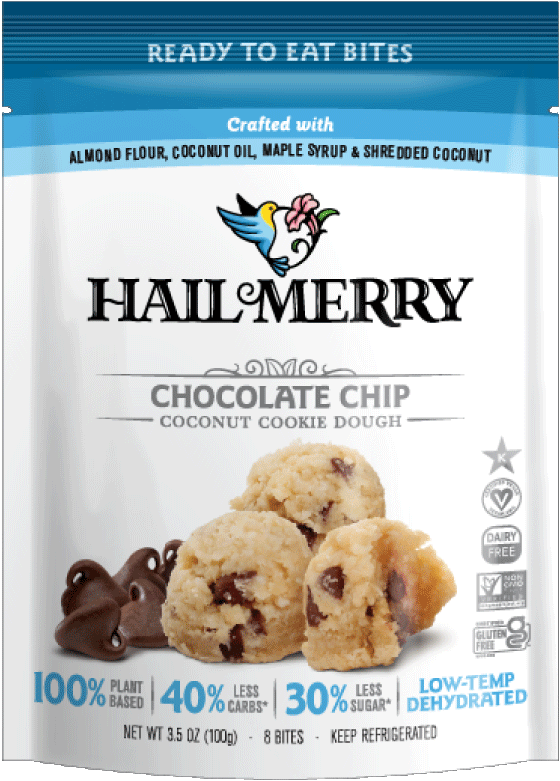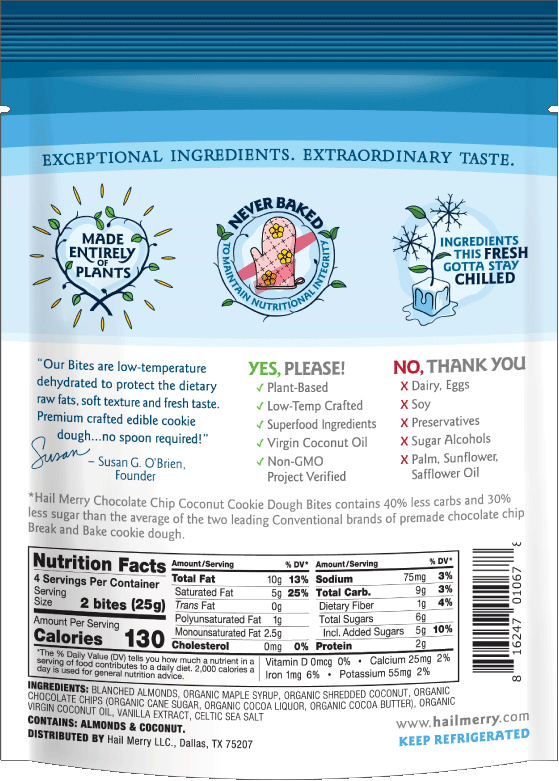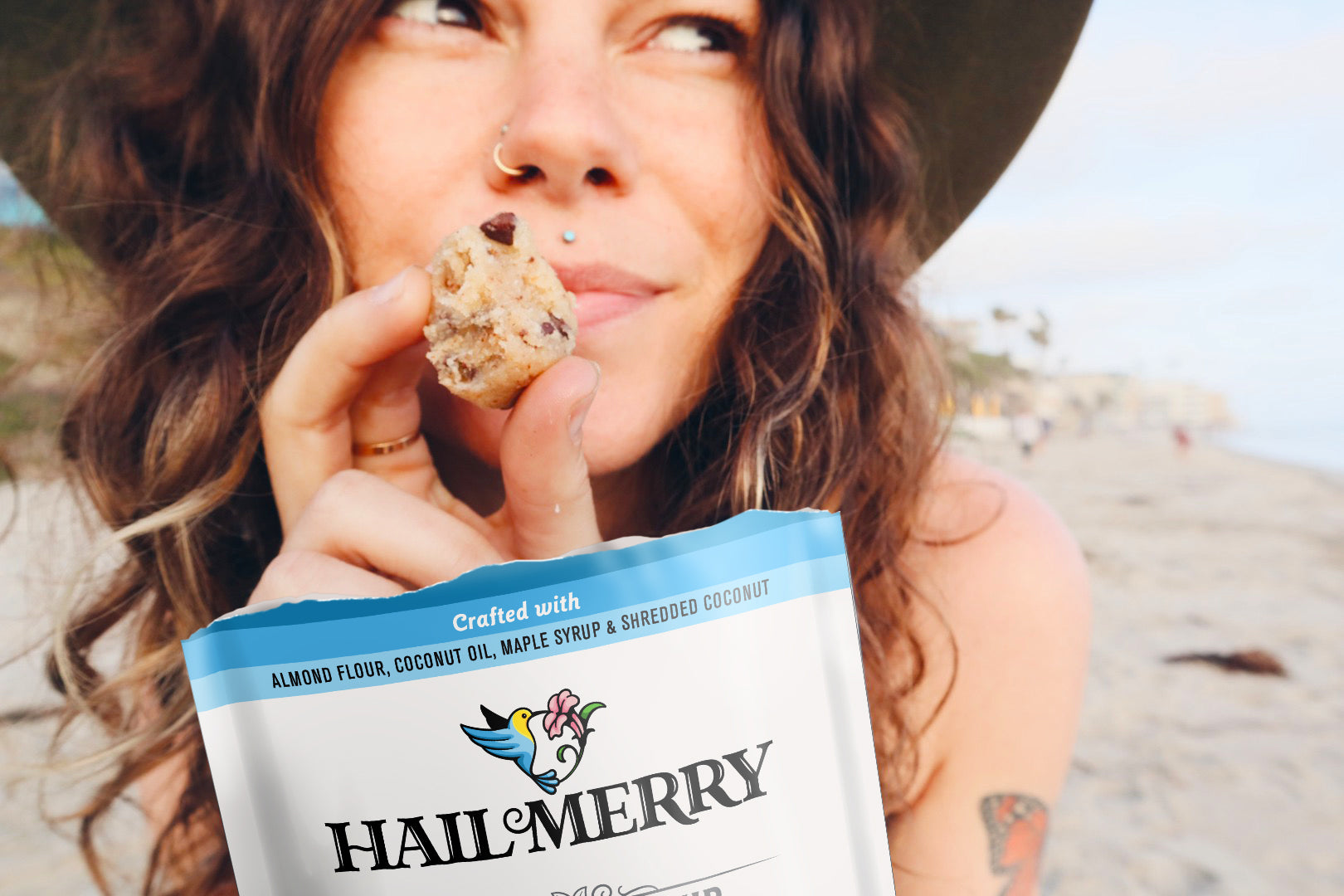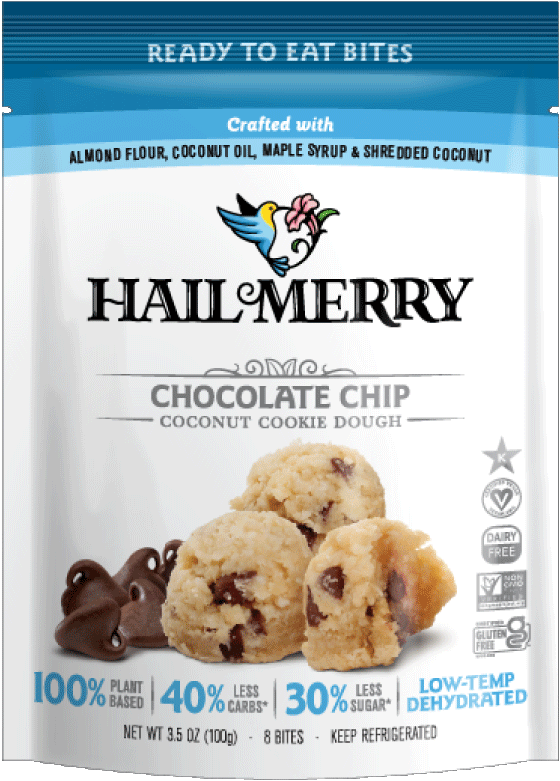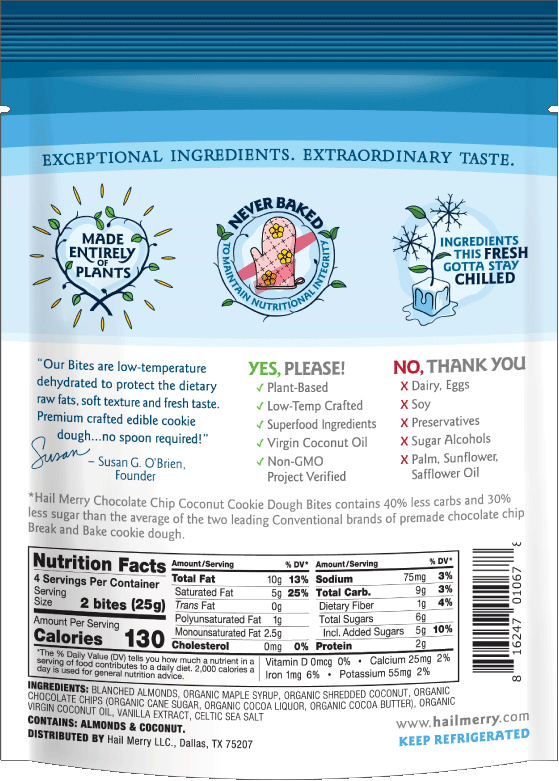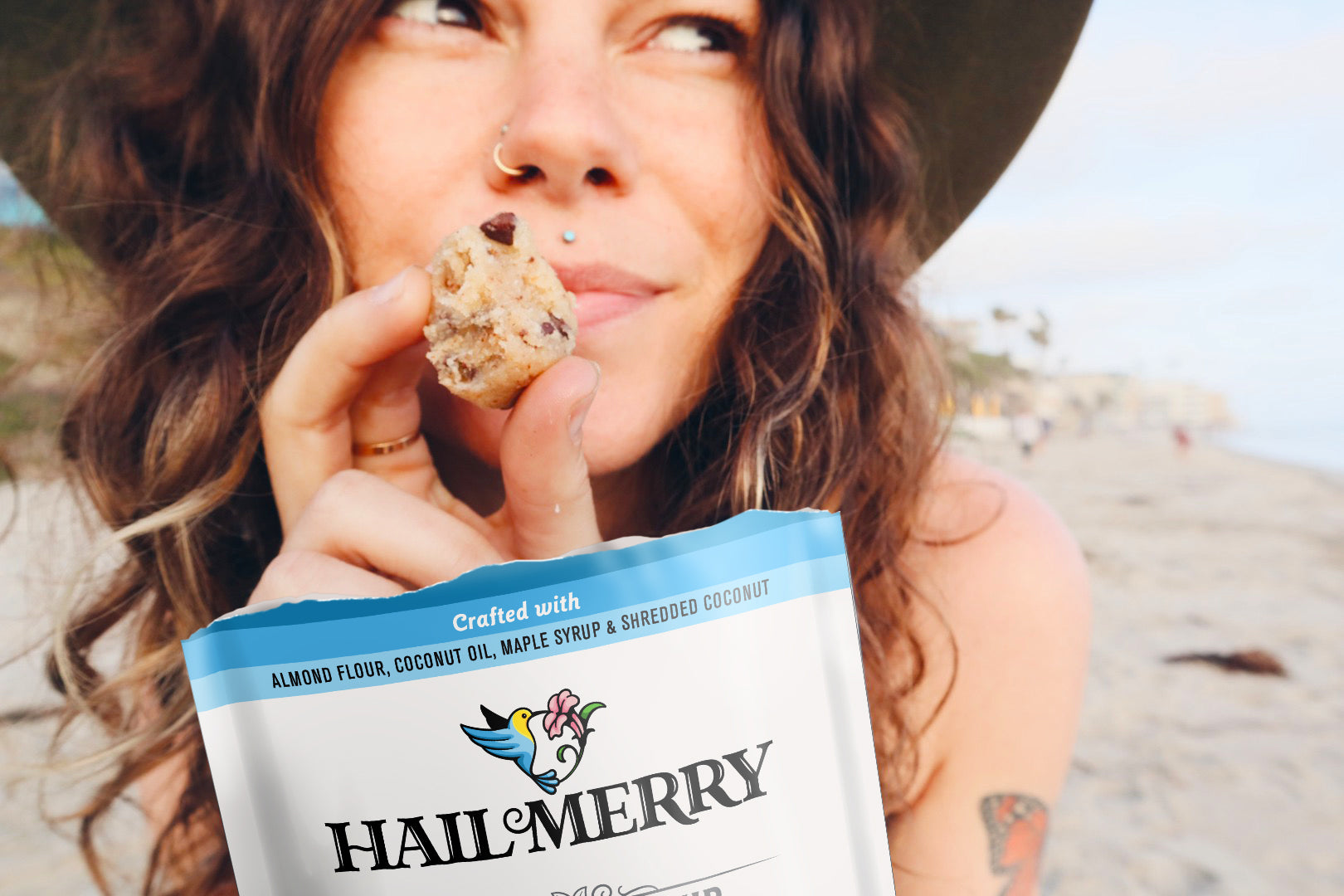 Chocolate Chip Coconut Cookie Dough
View Details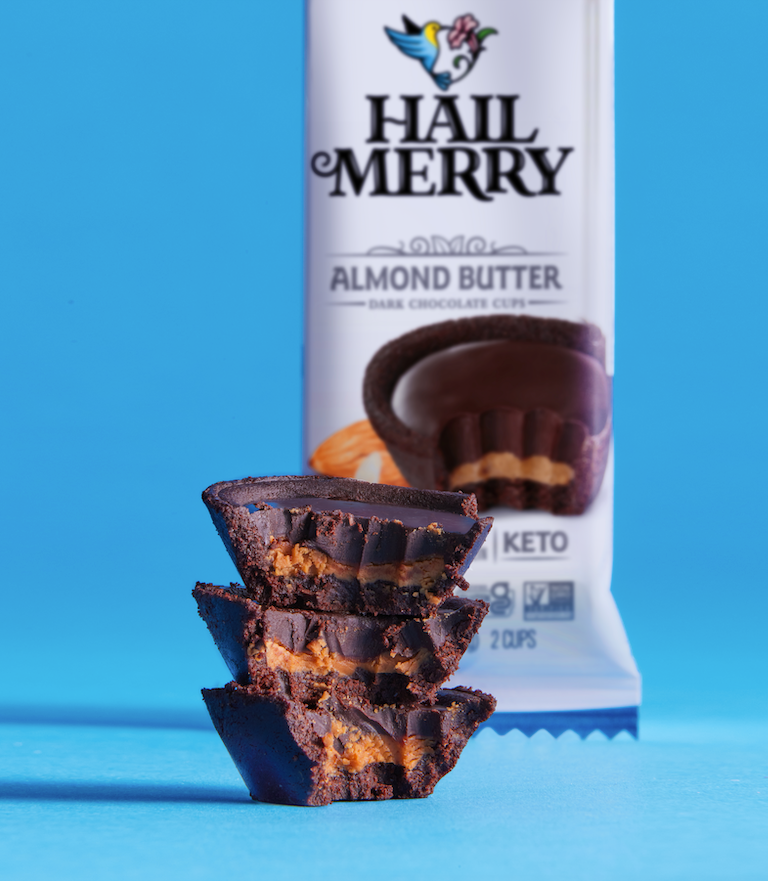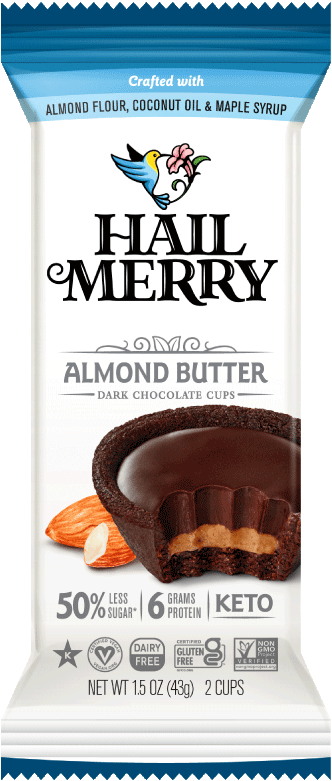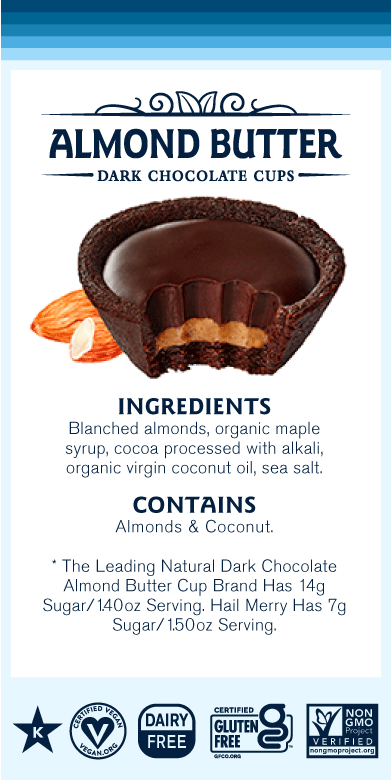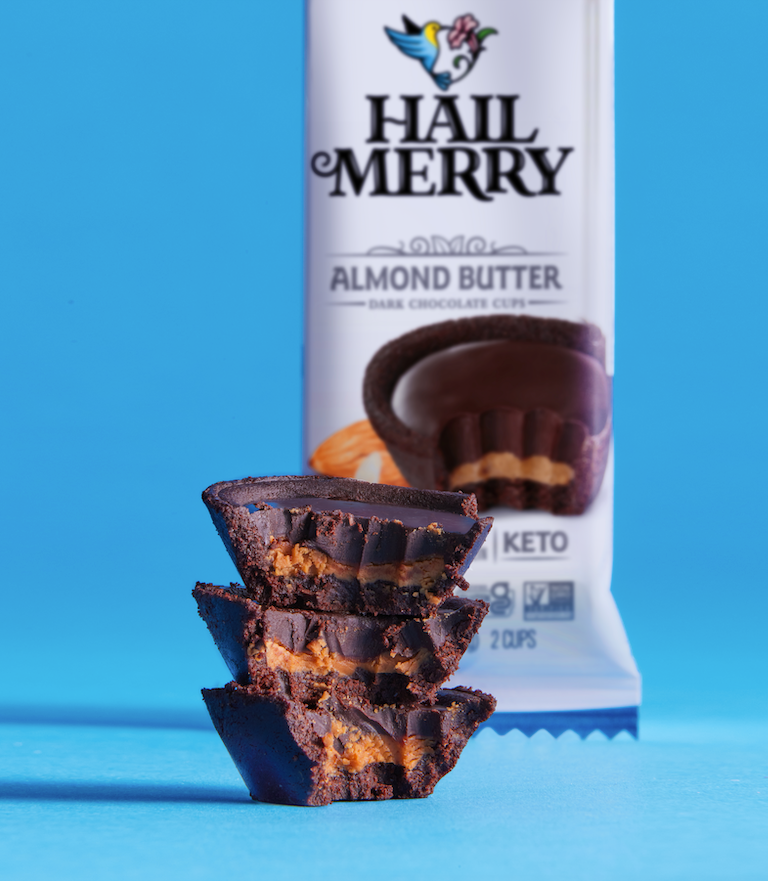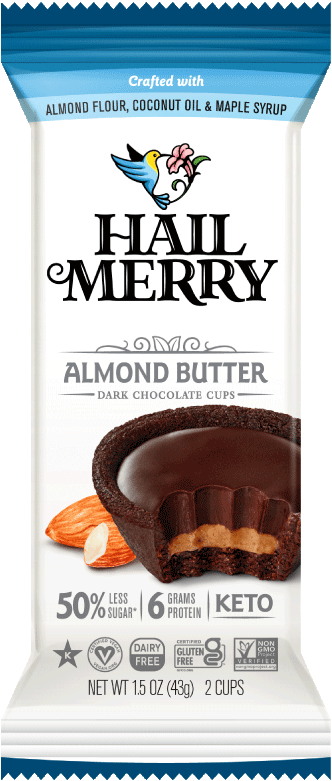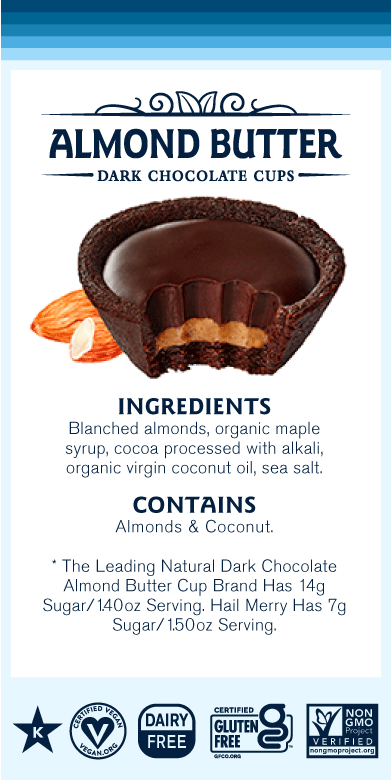 Chocolate Almond Butter Cups
View Details