Hail Merry - October 31, 2023
A Spooky Guide to Making Potions with Hail Merry

Spooky season is finally here and it's time to get into the scary mood! From trick-or-treating to costume parties, there are many traditions about Halloween that everyone can enjoy. But have you ever thought of making your own spooky potions? We'll teach you how to make your own exotic potions with their own magical properties. And to top it off, we'll include a scrumptious potion recipe that you can make and enjoy alongside your favorite Hail Merry treats!

Potions have been used in cultures around the world and for thousands of years. They have been used for everything from healing to love spells, to weight loss. The art of making potions involves a combination of herbs, flowers, and other ingredients with certain magical properties that can bring about the desired effect. Potions can be made for many different purposes. Some potions may be made to attract luck and love, and others may be made for protection or even to heal. While many have their own secret recipes, you can get started by researching the magical properties of herbs and flowers. For example, lavender is known for its calming properties, while peppermint can be used for energy and focus. Remember, it's important to study and understand the properties of each ingredient before using it in your own potions.

Now that you understand the basics of potions, it's time to create your own personalized recipe. Start by choosing a desired effect you want to create, such as protection or luck. Then, research herbs and flowers that have those magical properties. Be creative with your recipe and add your own personal touch. Make sure to use fresh ingredients for the best results. Once you have your recipe, mix the ingredients with the desired amount of water and other liquids. Let the mixture steep for a while before straining and bottling.Nothing screams spooky Halloween like a decadent and delicious chocolate treat. That's why we recommend pairing your exotic potions with Hail Merry's Chocolate Cups. These chocolate cups are made with high-quality ingredients, and they're vegan and gluten-free. The dark chocolate flavor pairs perfectly with the smoky and mysterious flavor of potions, making it the perfect combo as a sweet Halloween treat.Here's a quick and easy recipe to get you started on your potion-making journey. This Dusk till Dawn mocktail recipe is perfect for Halloween and makes a great pairing with our Chocolate Cups, plus–it's easy to prepare!
Ingredients:
● 5 oz of non-alcoholic sparkling wine or sparkling water mixed with 1/8 of a tsp of food grade activated charcoal powder
● Organic Orange Juice
● Just Pomegranate Syrup
● Purple or Black sanding sugar (We recommend this Vegan & All-Natural sugar)
● Lemon wedges

Instructions: Prep the glass by running a lemon wedge around the rim to moisten. Next place your glass upside-down into a dish of purple sanding sugar, twisting around a bit to coat the entire rim. Start by adding pomegranate syrup to the bottom of a highball glass, until its about 1/4 inch full. Add orange juice leaving about 1.5 inches at the top.Add a few ice cubes to the glass. Slowly pour the sparkling beverage and charcoal mixture over the back of a spoon so it layers at the very top.
Garnish with a lemon wedge and festive paper straw.

Exotic potions can be a fun and spooky addition to your Halloween parties. Remember to research the magical properties of ingredients and be creative with your recipe. Try out our pumpkin potion recipe at home and let us know how it turns out. Happy Potion Making!

Can't find the flavor you're looking for? Request Hail Merry in a Store Near You!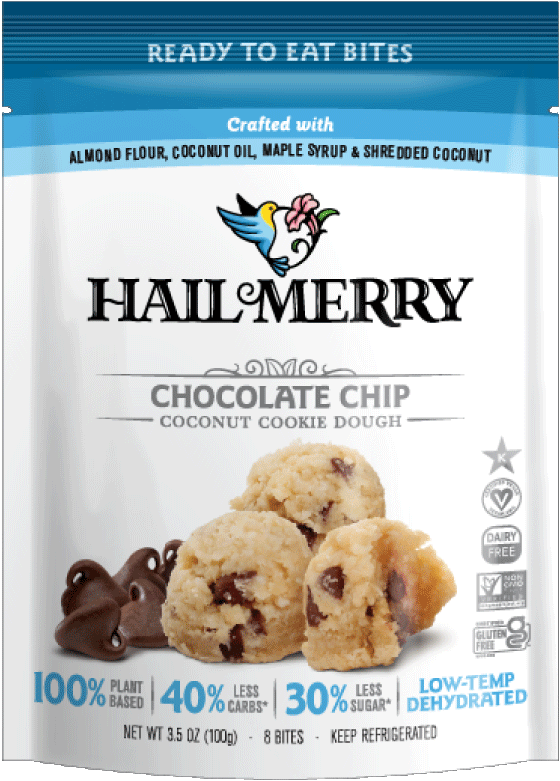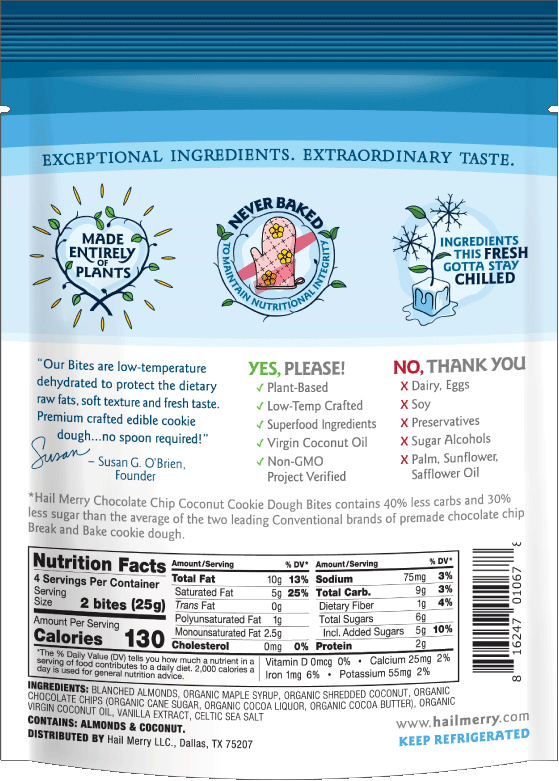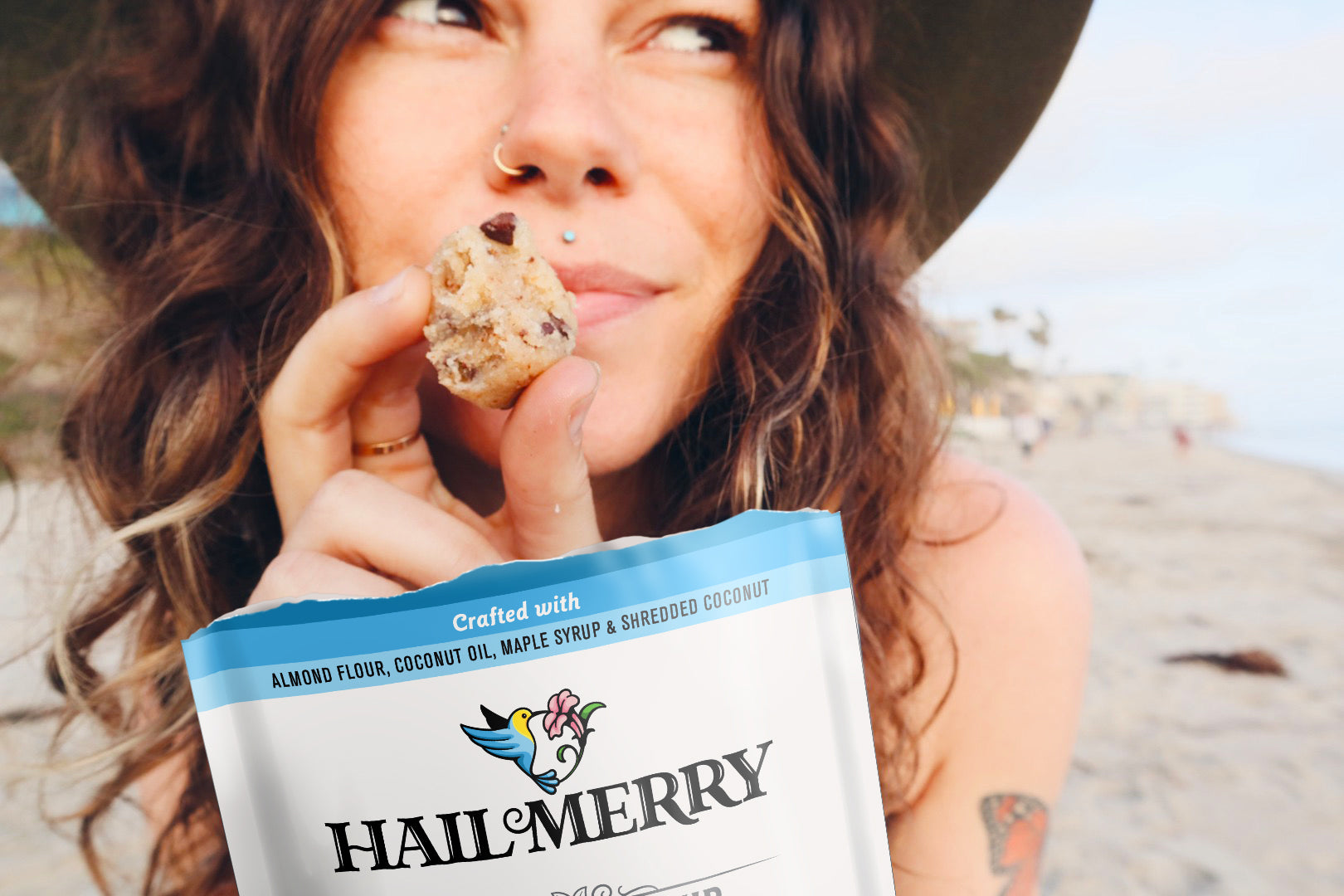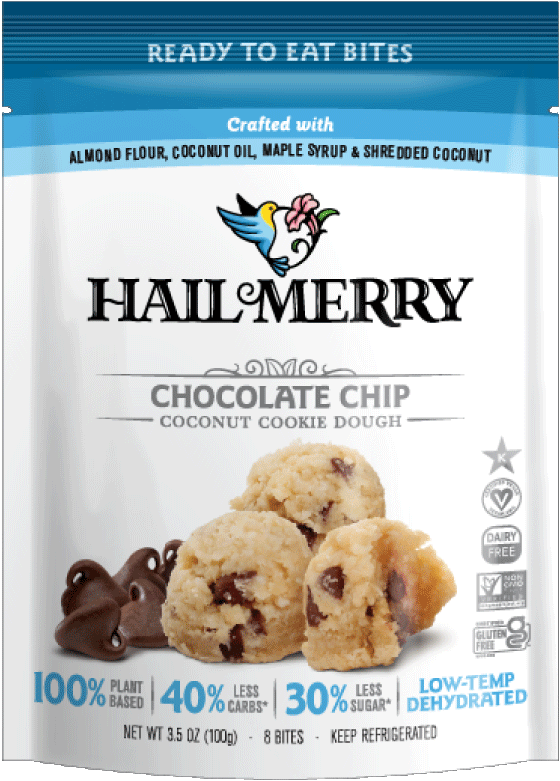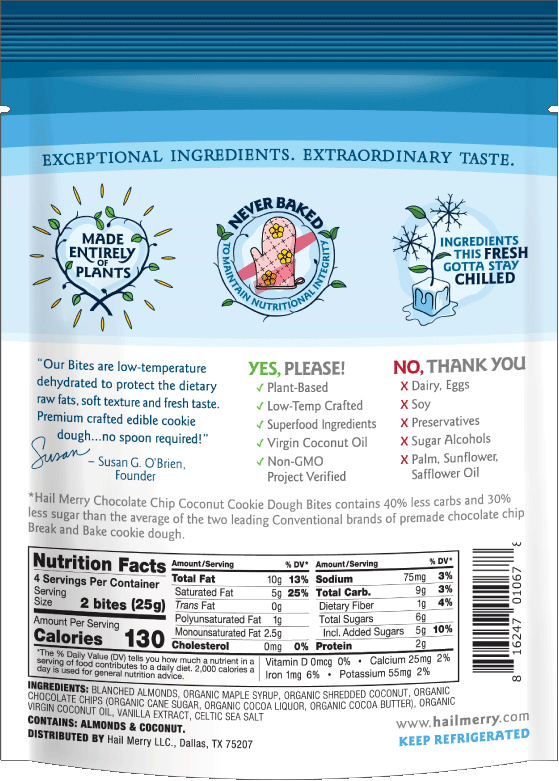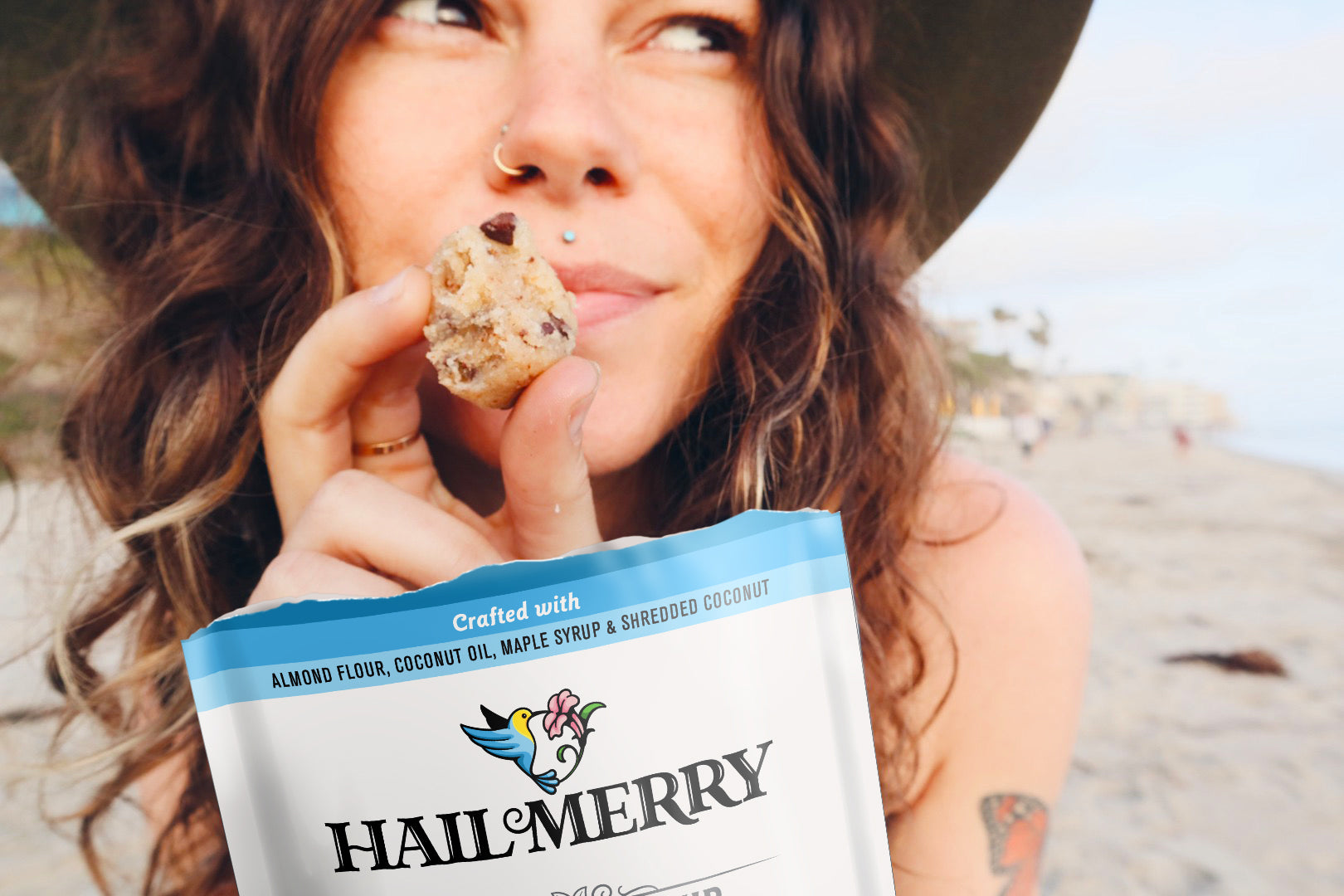 Chocolate Chip Coconut Cookie Dough
View Details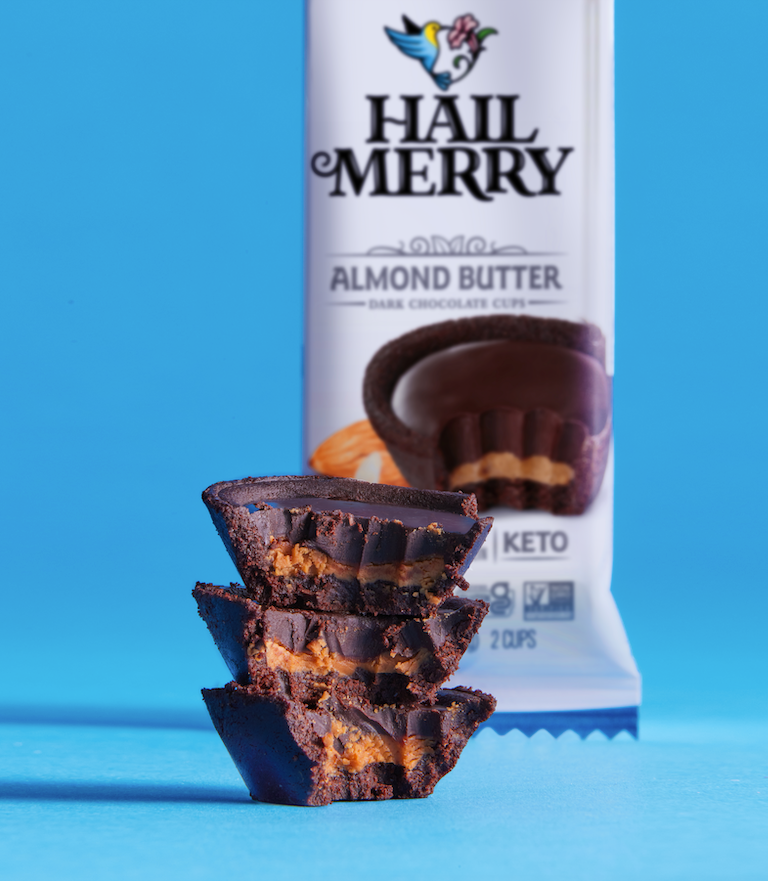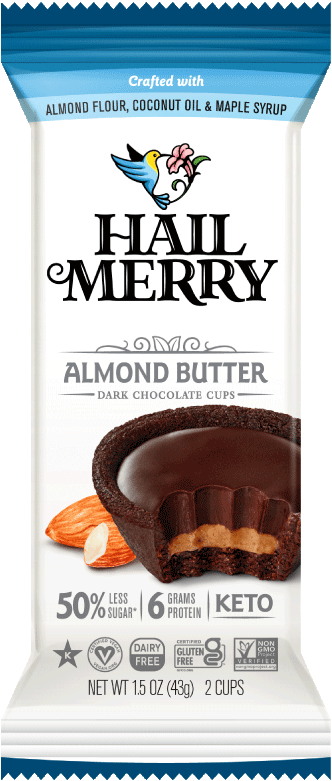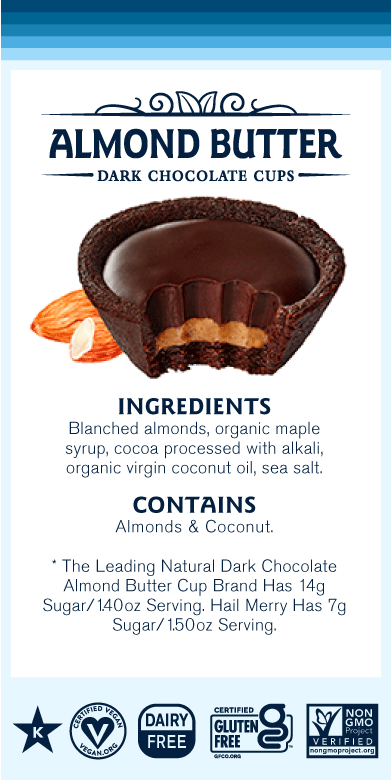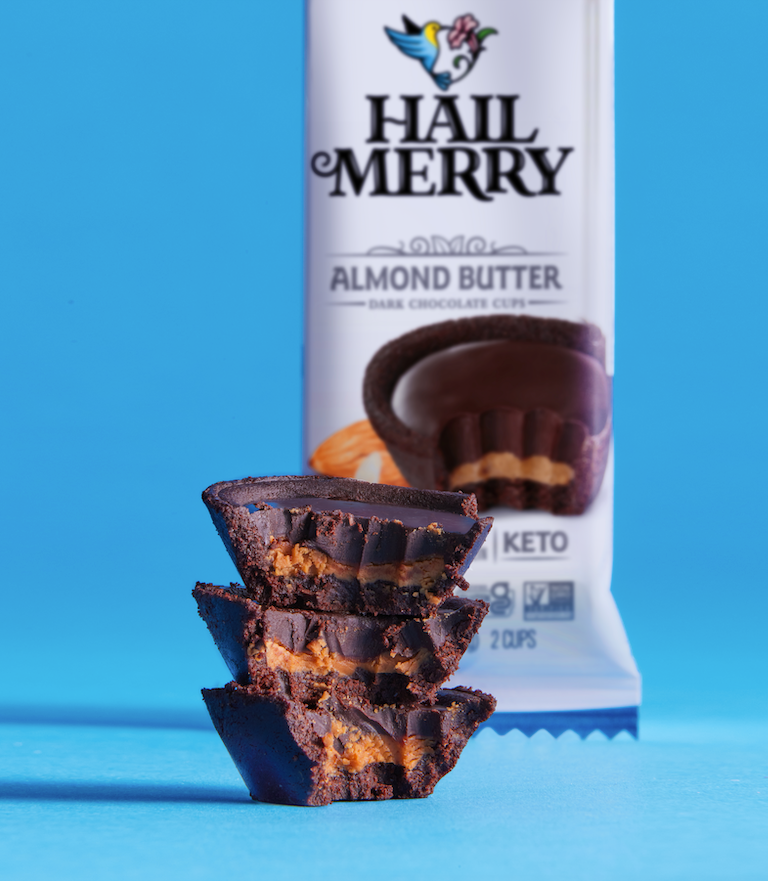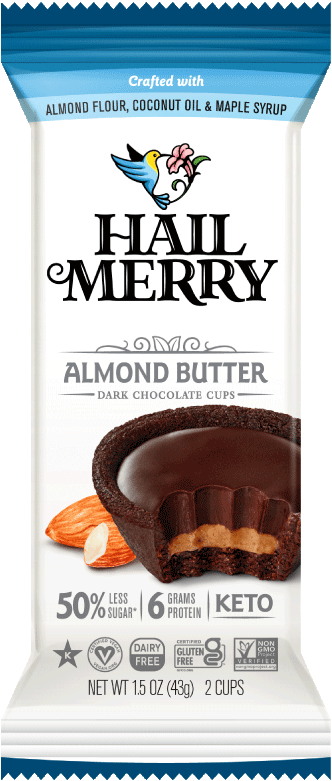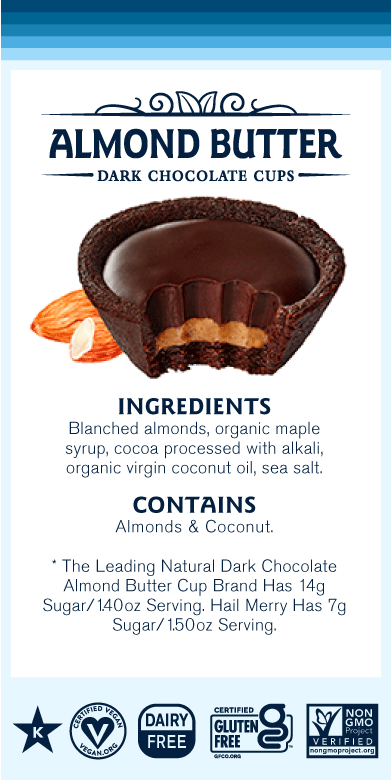 Chocolate Almond Butter Cups
View Details