Hail Merry - October 11 2023
Why Raw Nuts Reign Supreme

If you're a fan of nuts, you probably know that they are a fabulous source of protein and healthy fats. You must also know the benefits of almonds–which are packed with vitamins, minerals, and antioxidants. But did you know that there's a significant difference between raw nuts and those that have been heated? Yes! When roasted, baked, or fried, nuts lose a large portion of their nutritional value and flavor. So, let's dive into the world of raw nuts and why they're much better for your health than heated ones, and why Hail Merry's line of Cups, Tarts, and Coconut Cookie Dough Bites are NEVER baked to promote the nutritional integrity of the raw nuts used in their recipes and why our products taste so fresh!

Roasting nuts can sometimes improve their flavor, but it's mostly due to the added seasoning and oils during roasting. Raw nuts naturally smell sweeter and have a fresher taste (without smelling off and leaving a film of rancid oil on your tongue). Hail Merry's line of no-bake Tarts, Cups and Coconut Cookie Dough Bites are produced at low temperatures to keep the valuable nutritional oils from going rancid and to protect our fresh taste. That is exactly why Hail Merry products have an unrivaled taste. Once you start eating raw nuts, you will experience their unique taste and texture that is significantly different from heated ones.

Heating nuts at high temperatures can also cause them to lose some of their vital nutrients, such as vitamin E and omega-3 fatty acids. Moreover, heating nuts above 220 degrees will cause the fats to oxidize and turn rancid. This rancidity will also make the oils in the roasted nuts smell bad especially over time. Ever opened a bottle of old canola oil or safflower oil and notice that the oil on the bottle opening is sticky? Those are rancid oxidized oils that are bad for our health. On the other hand, raw nuts keep their original nutritional value intact. For example, raw almonds have higher levels of iron, magnesium, calcium, and fiber than roasted ones.

When you roast nuts, they lose some of their moisture, and as a result, they become lighter. However, raw nuts retain their moisture, making them heavier. So, you eat fewer nuts to get the same amount of nutrition.

Hail Merry's line of Cups, Tarts, and Coconut Cookie Dough Bites are NEVER baked and always raw. This ensures their nutritional value and naturally fresh taste stay intact while providing a decadent dessert option that still stays within your dietary restrictions. They are sweetened with a hint of organic maple syrup or organic coconut sugar, making them gluten- free, vegan, and friendly for those with various dietary concerns. You can enjoy them as a pre- workout snack, afternoon energy-booster, or a sweet after-dinner treat! When it comes to nuts, it's clear that raw ones are the best option for your health and well-being. They are loaded with nutrients, taste fresh & delicious, and pack more nutritional punch! Remember, making small changes in your food choices can lead to significant long-term benefits for your body and mind, so go nuts for raw nuts!

Can't find Hail Merry in your favorite store? Request it here!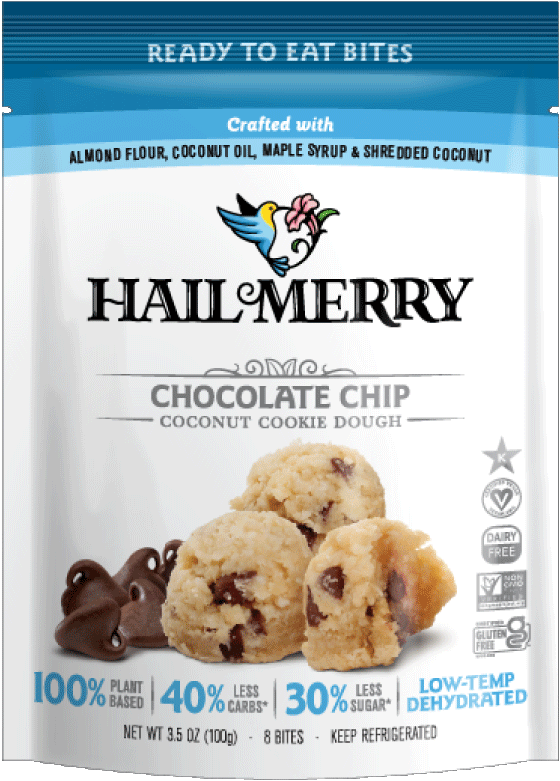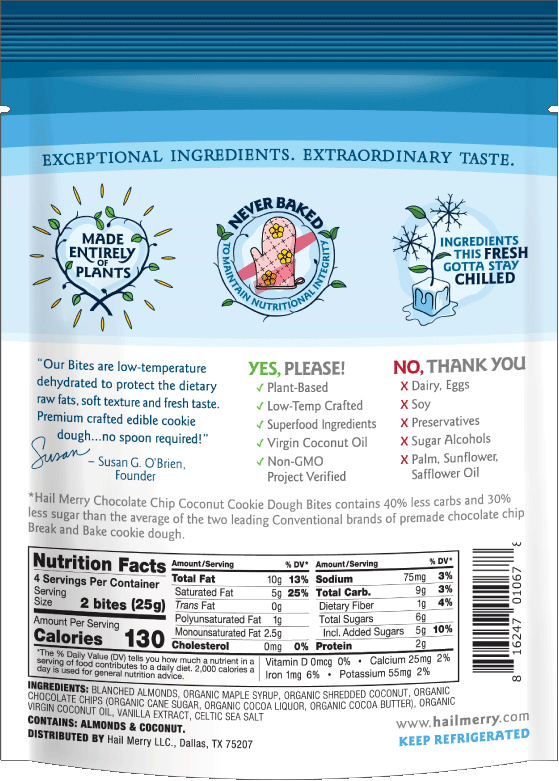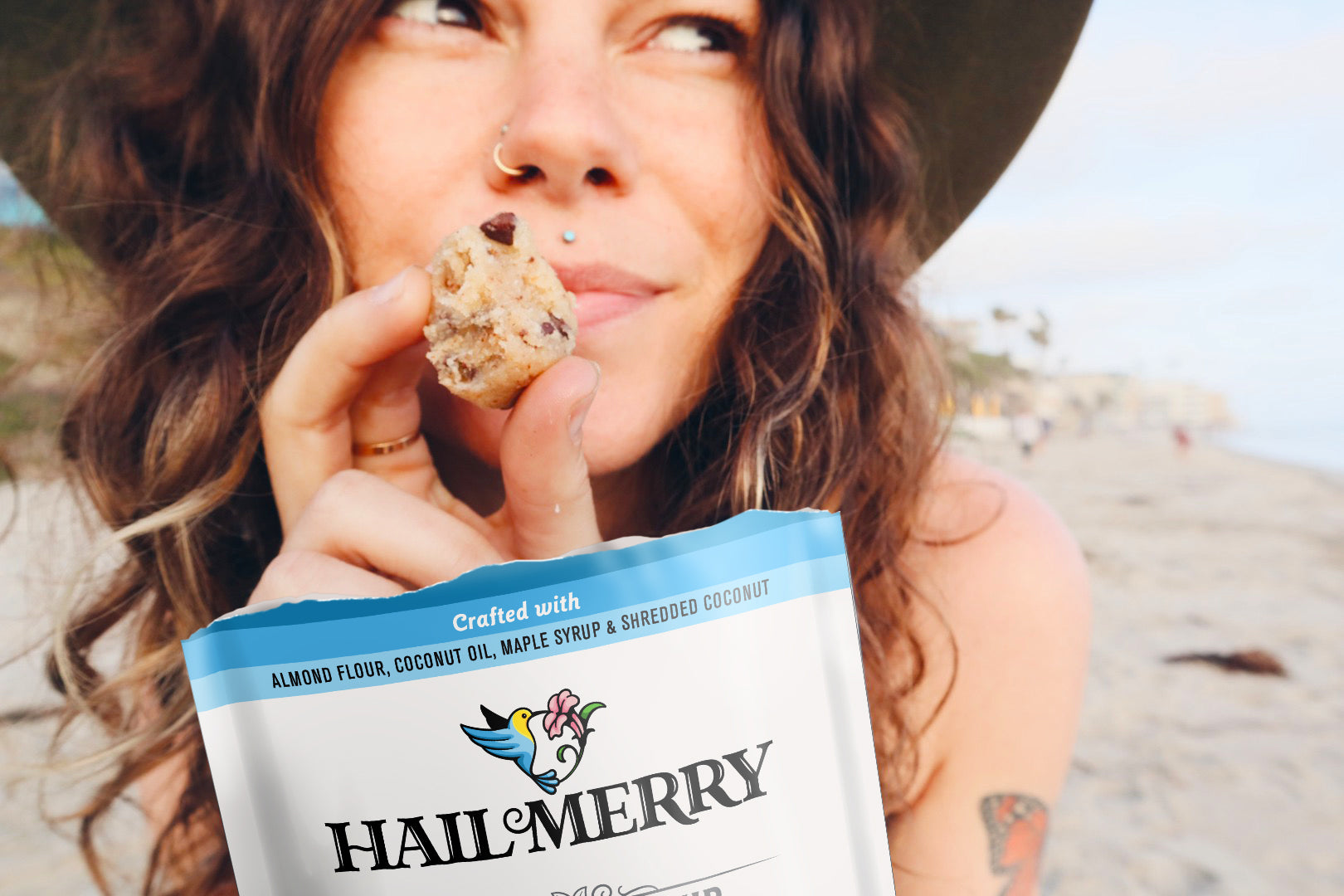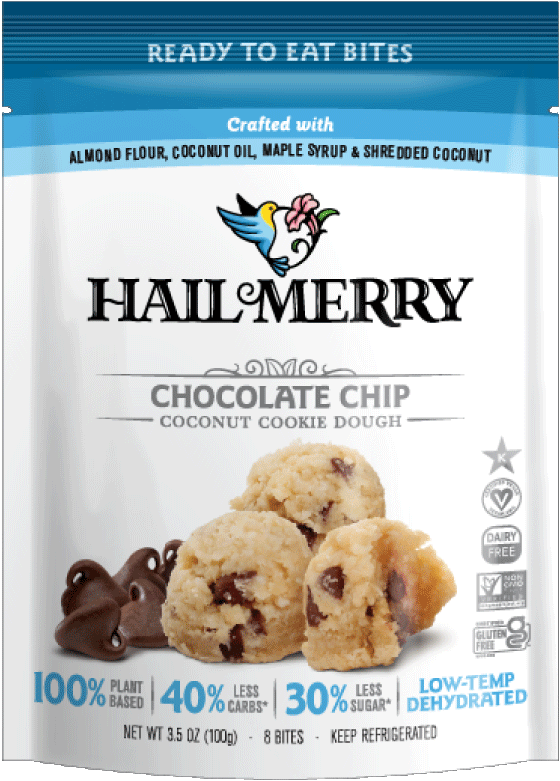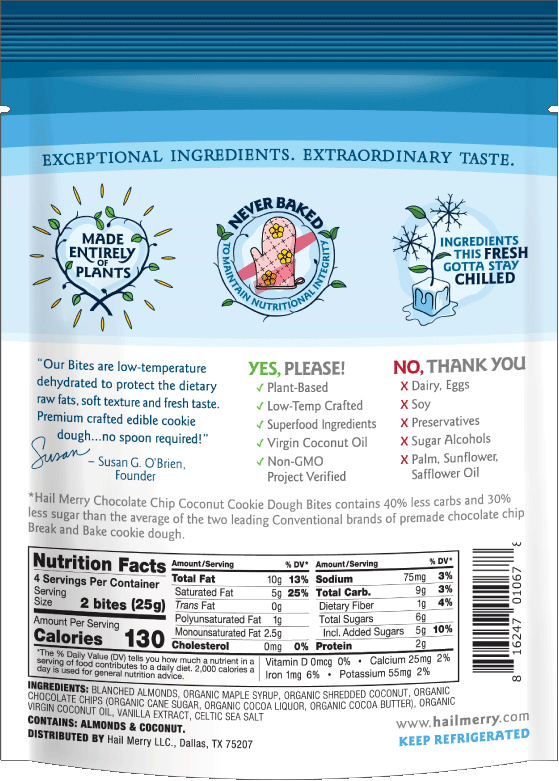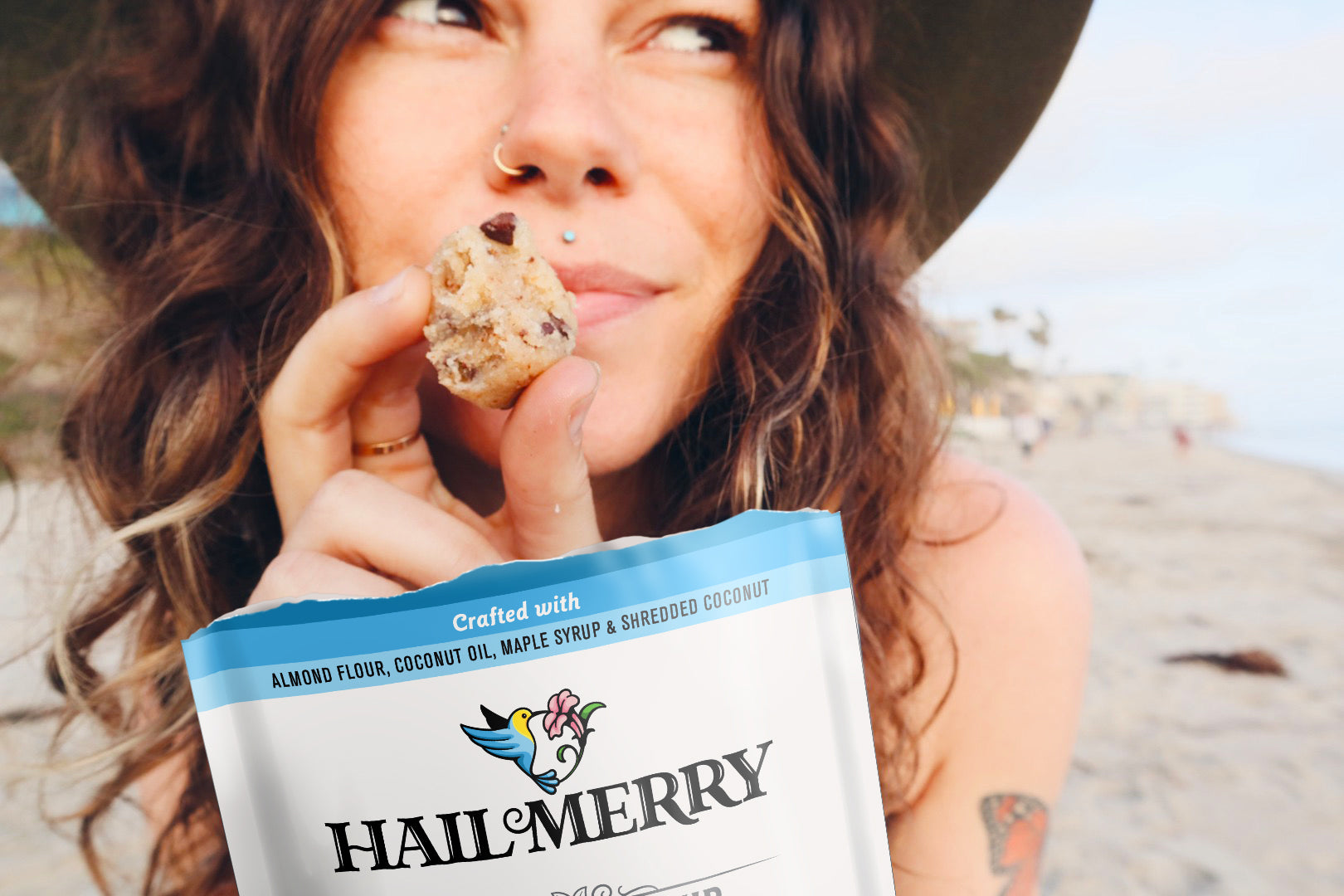 Chocolate Chip Coconut Cookie Dough
View Details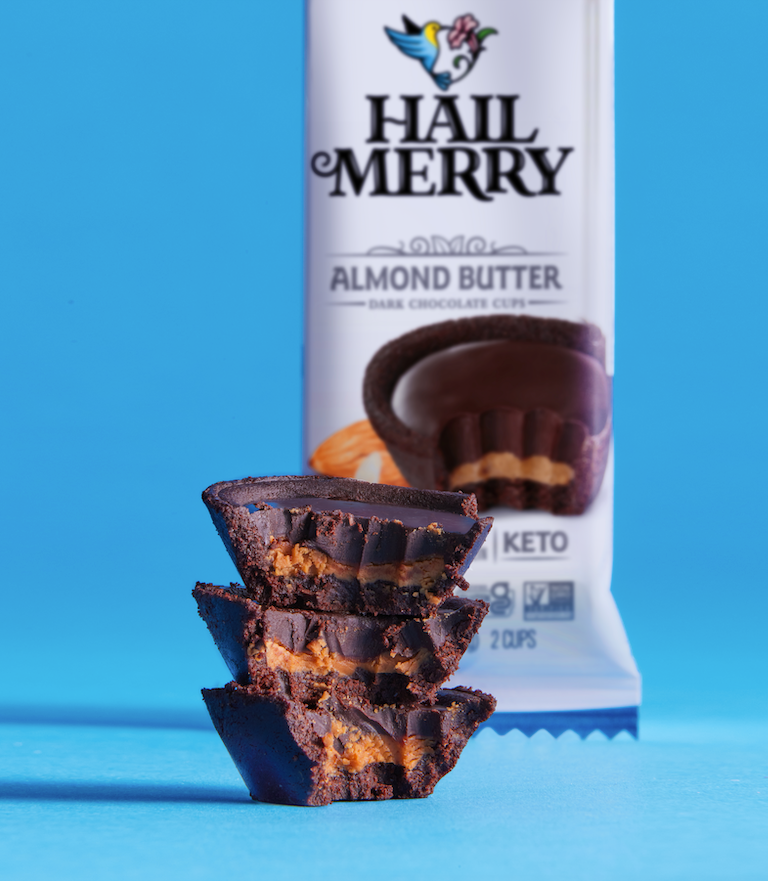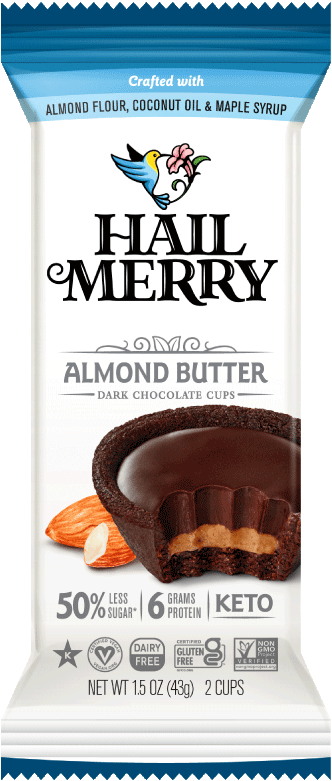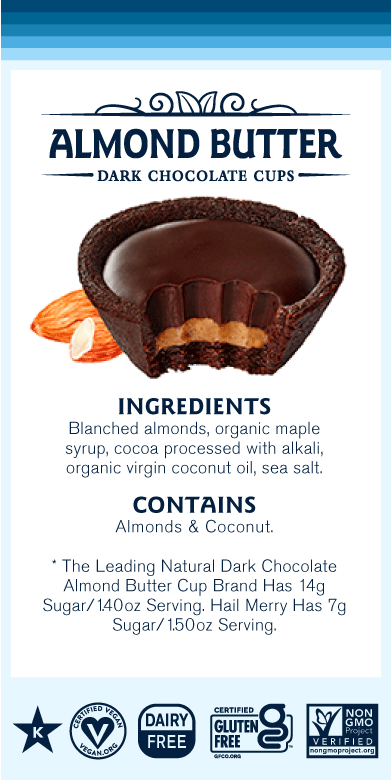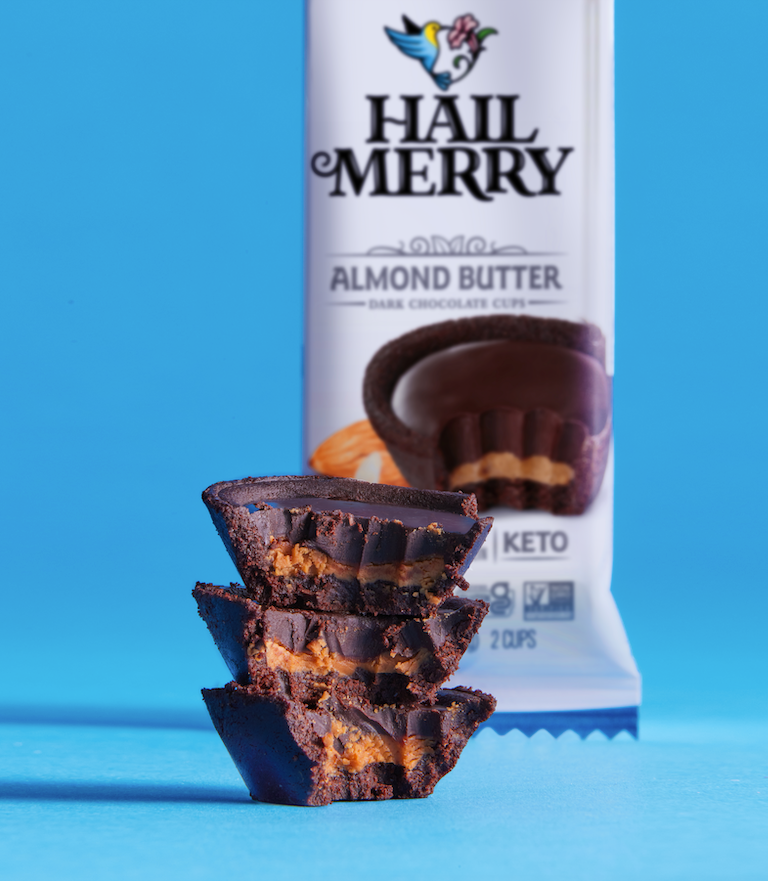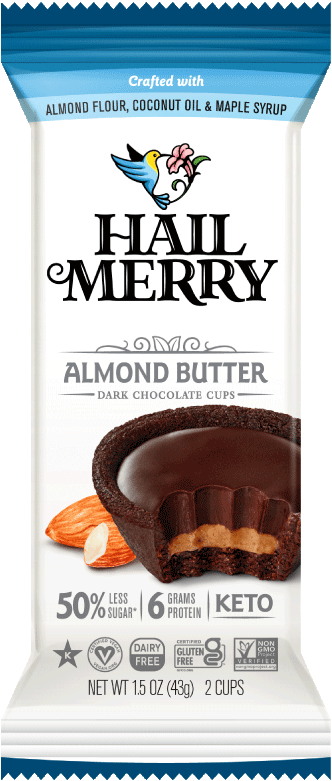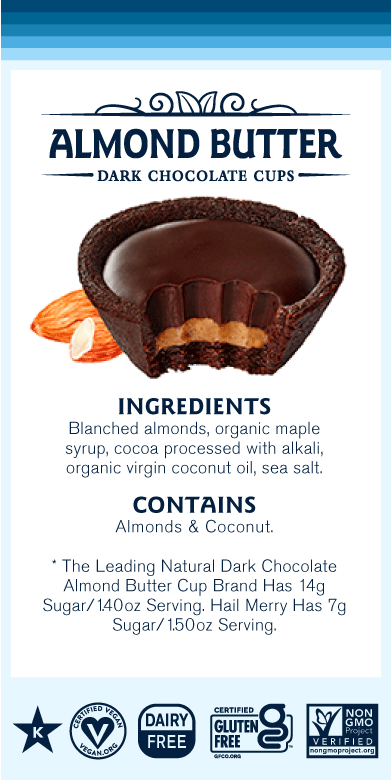 Chocolate Almond Butter Cups
View Details