Hail Merry - September 26 2023
The Dangers of Sugar Alcohol

As consumers become more aware of the negative effects of sugar on their health, many have turned to sugar substitutes in an attempt to satisfy their sweet cravings. Sugar alcohols are often touted as a healthier alternative to sugar, but recent studies have revealed their dangerous side effects.

The Cleveland Clinic has released new findings on erythritol, one of the most commonly used sugar alcohols in processed foods. As a nutrition-focused consumer, it's important to be aware of the potential risks and alternatives available, such as natural sweeteners like organic maple syrup.Sugar alcohols, such as erythritol, are commonly used in sugar-free and low-carb products as a way to replace sugar without the calories. They are also naturally occurring in some fruits and vegetables. While they don't raise blood sugar levels as dramatically as sugar does, they can still cause digestive discomfort such as bloating, gas, and diarrhea. In some cases, too much consumption of erythritol can cause nausea, headache, and dizziness. In addition, erythritol is chemically processed, meaning it cannot be considered a natural sweetener.

The new study from the Cleveland Clinic's Wellness Institute found that erythritol might have some potentially harmful effects. It concluded that erythritol can affect blood vessels and increase inflammation in the body, which can lead to other health issues such as cardiovascular disease. The study recommends that more research needs to be done on erythritol to fully understand its impact on the body.At Hail Merry, we understand the importance of choosing natural, healthier options when it comes to sweeteners. That's why we use organic maple syrup, a natural sweetener with a lower glycemic index than sugar. Maple syrup is also high in antioxidants and can have anti-inflammatory effects on the body. Our products are made with organic, non-GMO ingredients and we never use artificial sweeteners or preservatives.It's important to read labels and be mindful of the ingredients in the foods we consume. Sugar alcohols like erythritol can be found in many processed foods, including protein bars, drinks, and sweets. While they may seem like a healthier option, they can have negative effects on our bodies. Opting for natural sweeteners, as Hail Merry does, is a safer choice for you and your body.As consumers, we have the power to make informed decisions about what we put in our bodies. The new Cleveland Clinic study highlights the potential dangers of erythritol, a commonly used sugar alcohol. At Hail Merry, we believe in using natural sweeteners like organic maple syrup to create delicious, healthy snacks and products for our loyal customers. By being aware of the potential risks of sugar alcohols, we can make better choices and prioritize our health.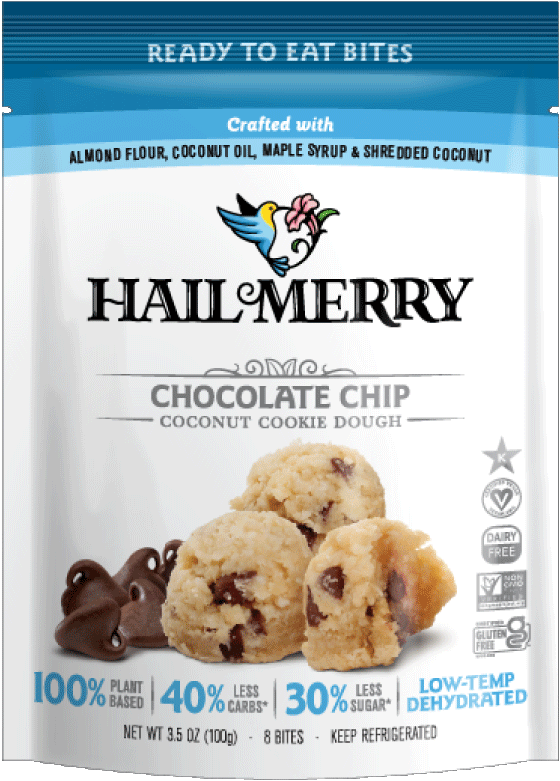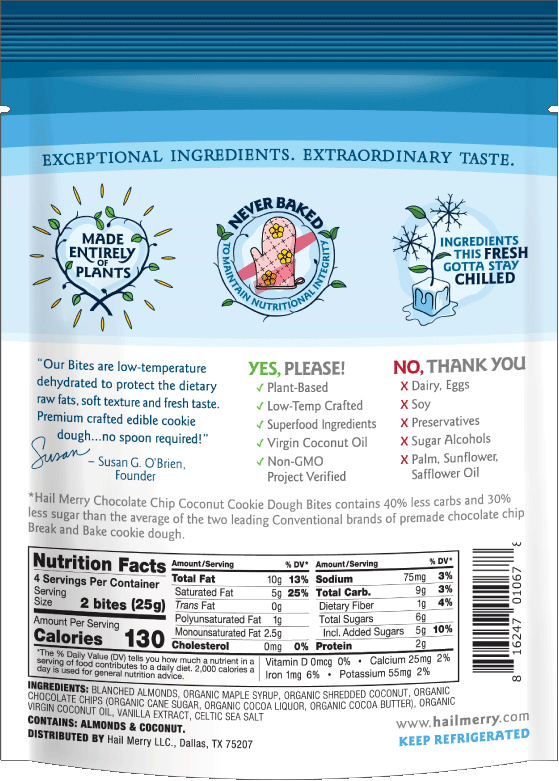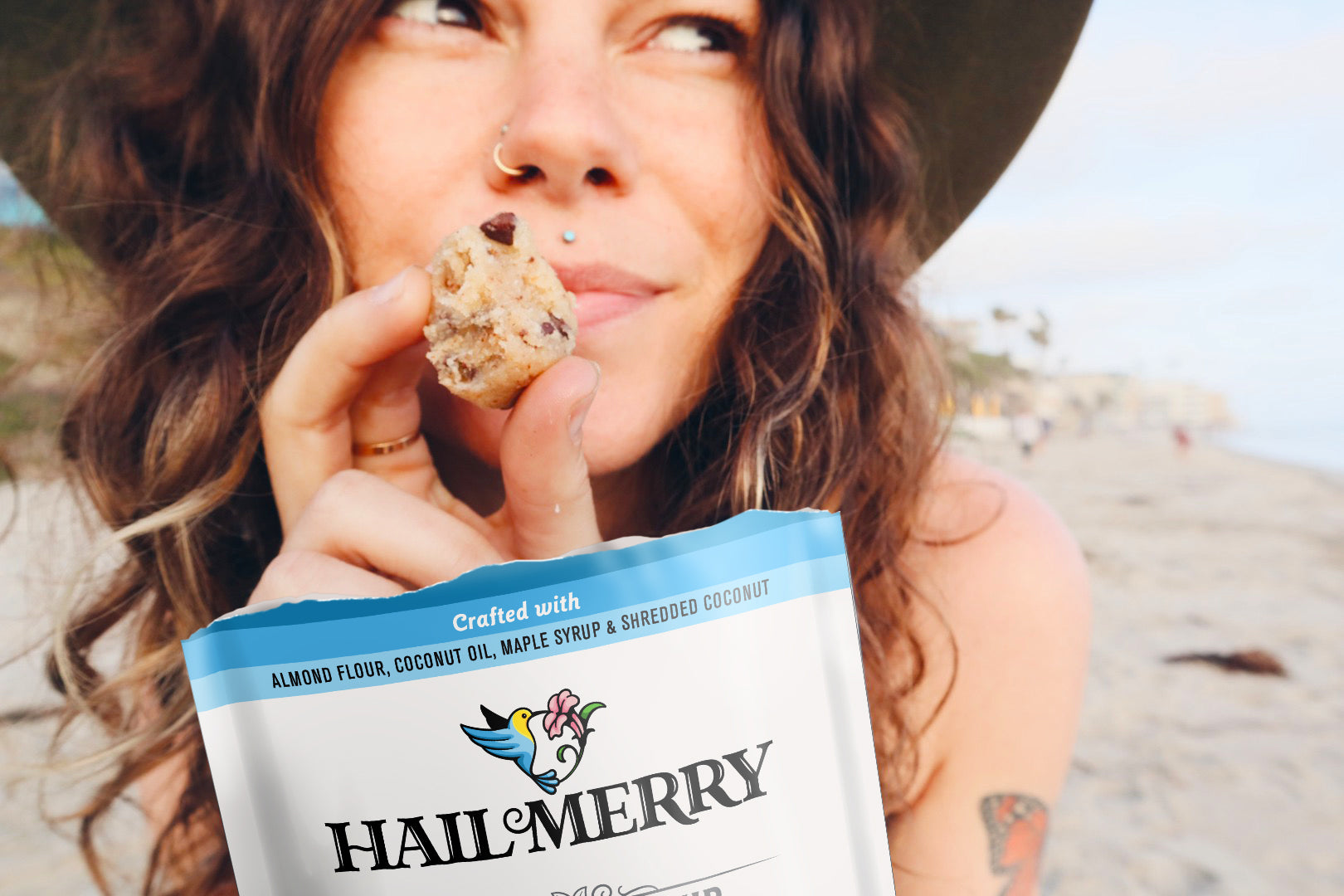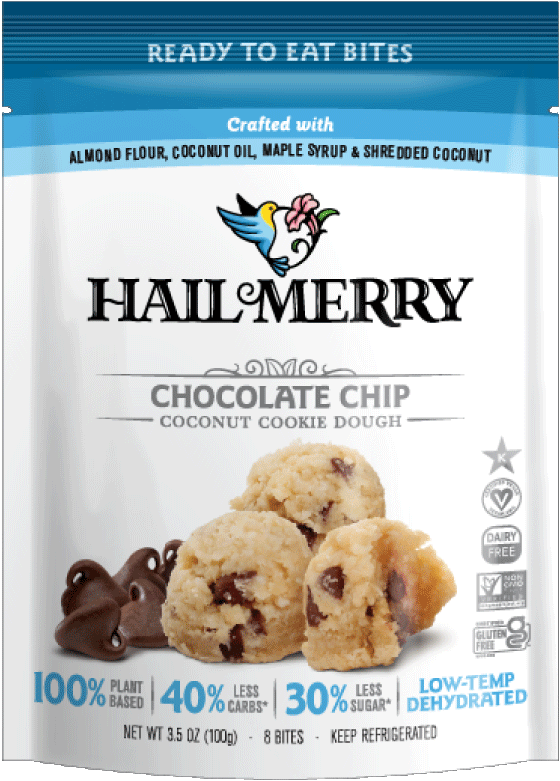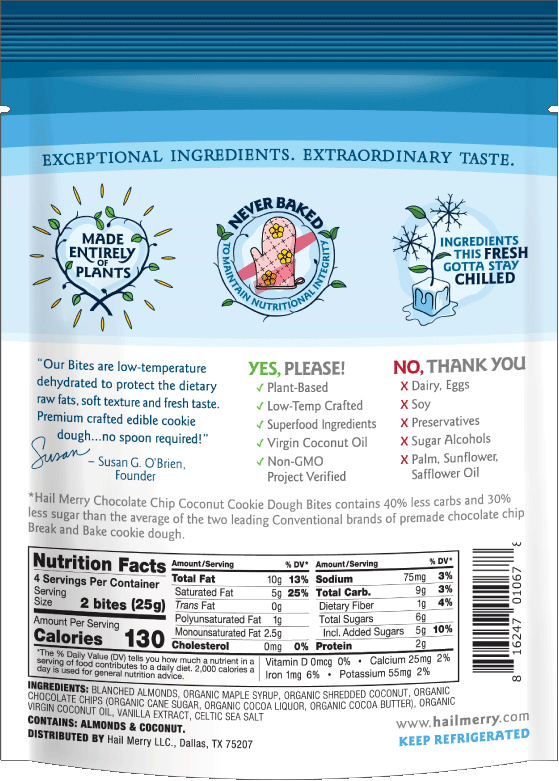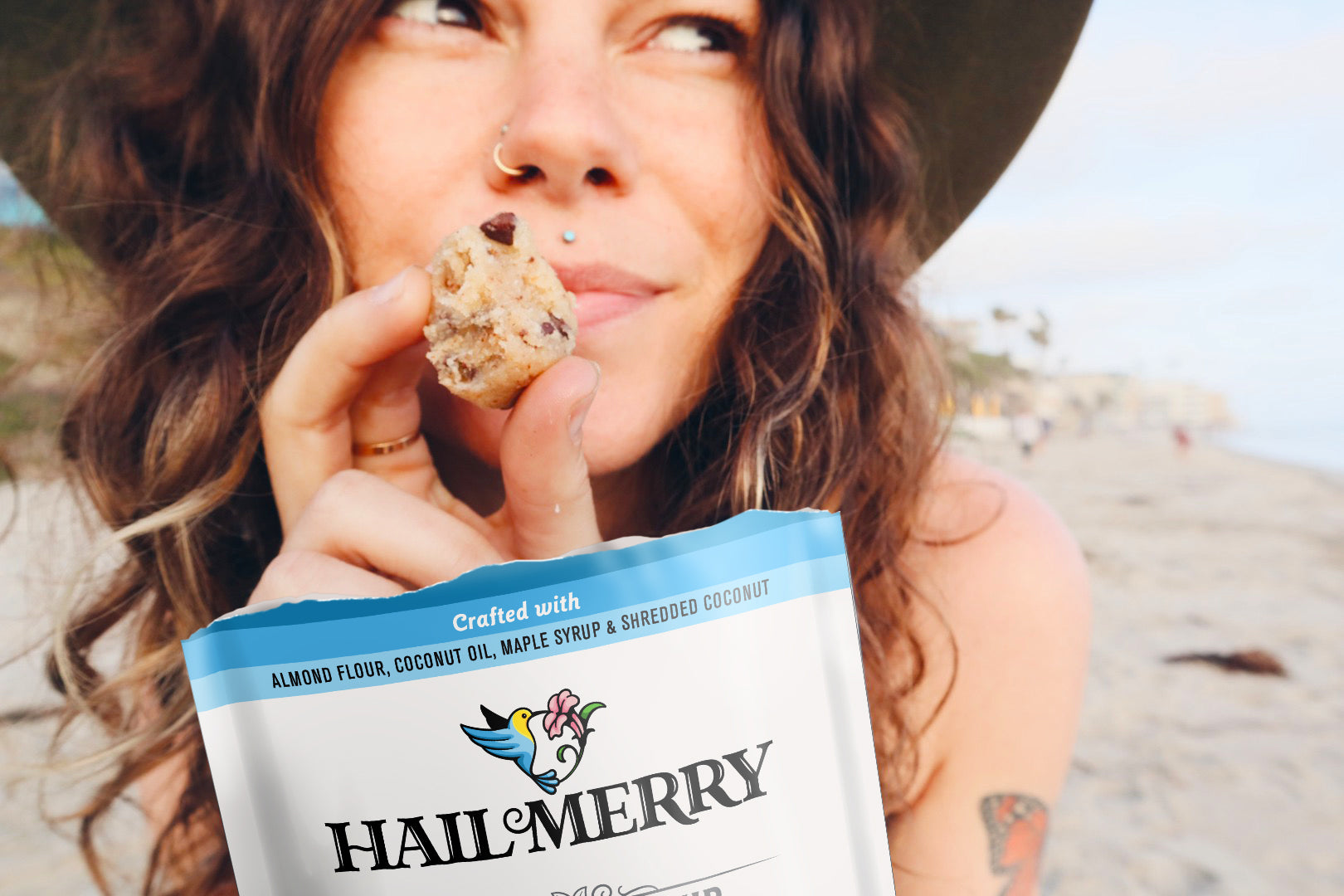 Chocolate Chip Coconut Cookie Dough
View Details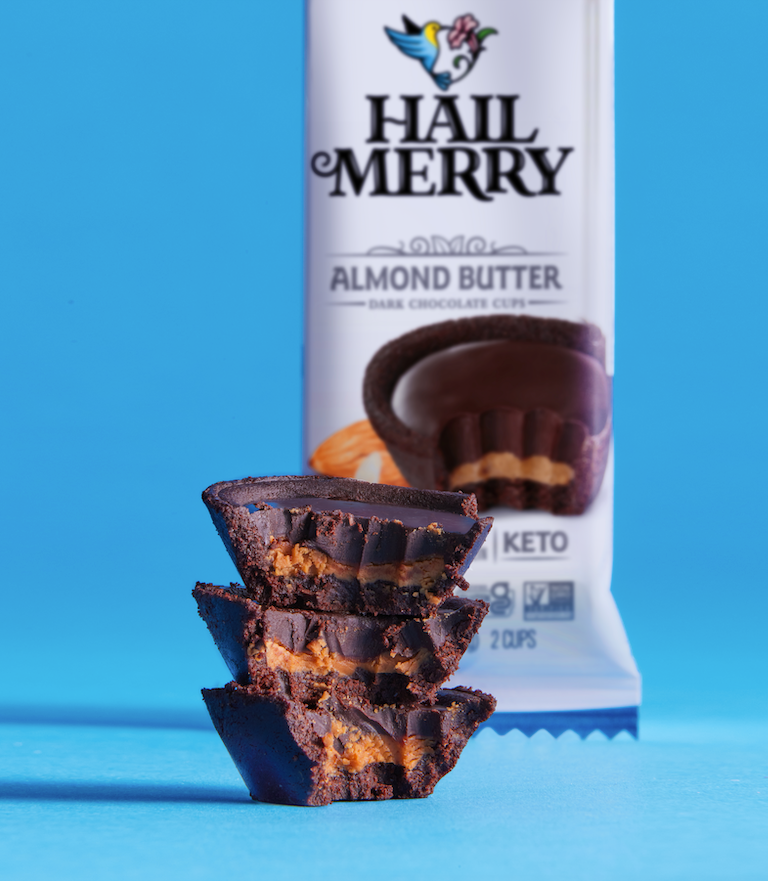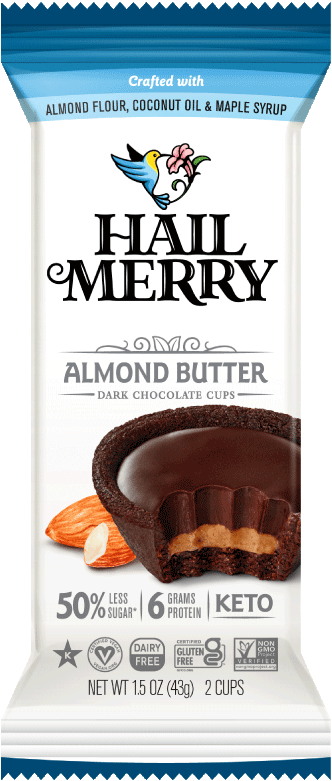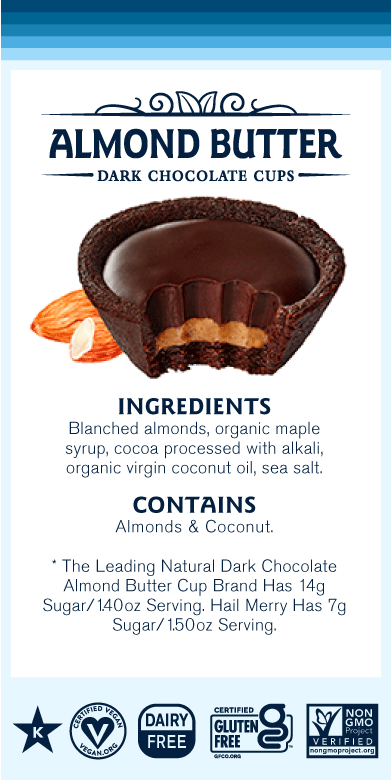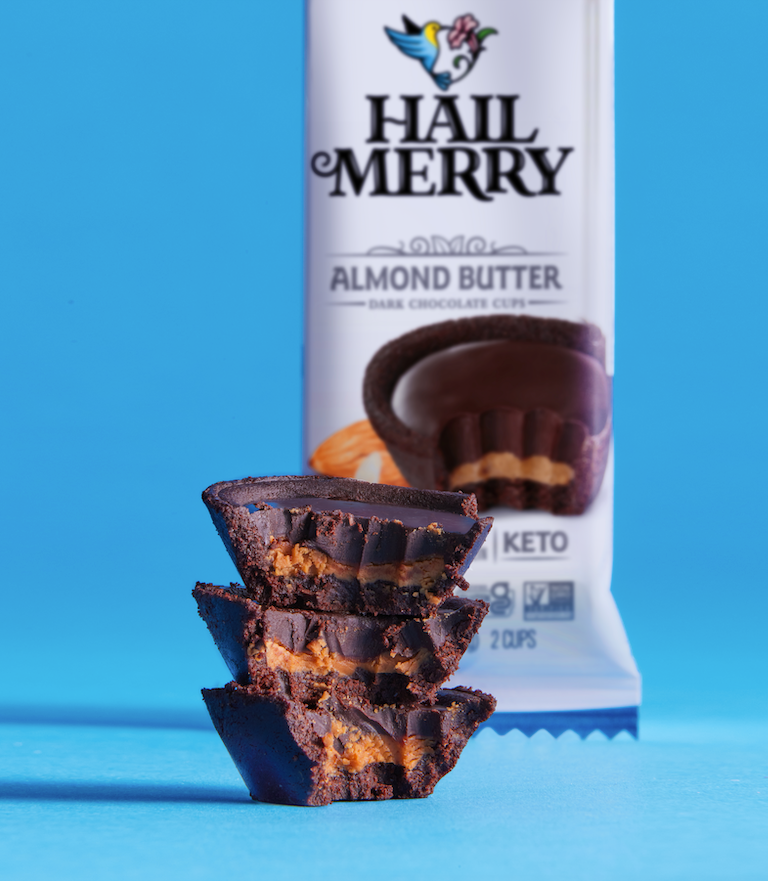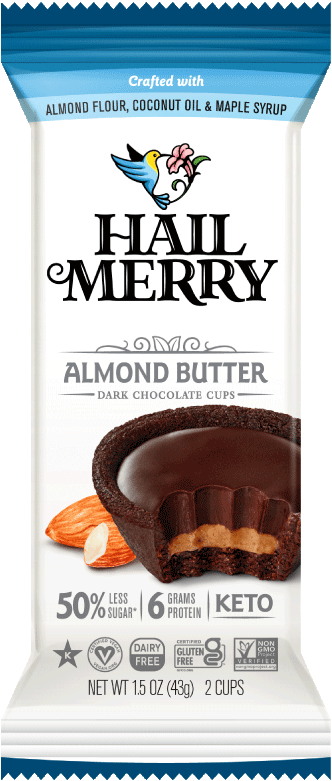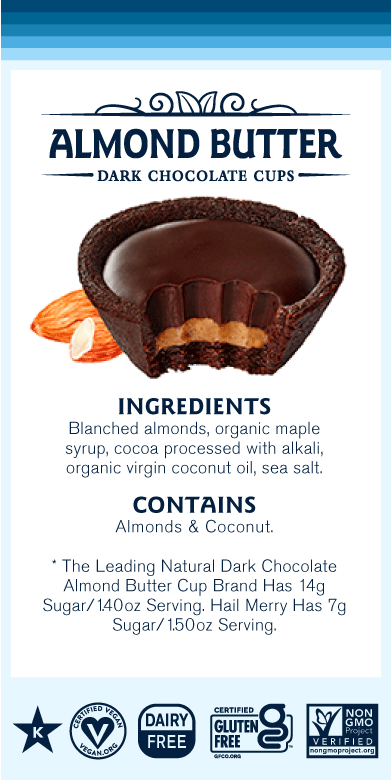 Chocolate Almond Butter Cups
View Details